Wairiki 7s: Support for 7s event
9 December, 2021, 5:10 pm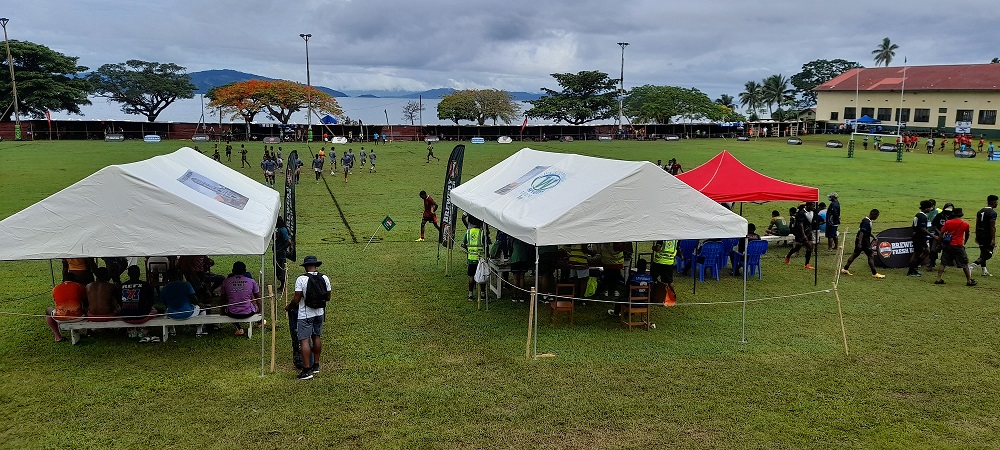 Testimonies of the Fiji Bitter Wairiki 7s tournament in producing national players and top teams such as the Raiwasa-Taveuni and First Light Inn has won hearts of more minor sponsors.
Securing minor sponsors for this tournament over the past 14 years, games co-ordinator Ioane Gade said had been a difficult task.
"But this year, more sponsors have joined and especially companies here in Taveuni which is encouraging because this is our event," he said.
"We are grateful that Ram Sami and Sons Ltd has joined us this year and so has Reyaan Investments which is a Taveuni-based company and they have sponsored the volleyball category this year."
Ram Sami's business development manager Abdul Shameer said they were involved last year but with the military team that travelled from Suva.
"This year we have decided to directly work with the organisers and be a sponsor because this is one way we give back to the community," he said.
"Fiji Bitter Wairiki Sevens has been very successful and for the past 14 years so we have joined also for our loyal customers on this island.
"Sports, especially rugby, makes the nation come to a standstill so we will give back to Taveuni and to the nation."
Rohil Chaudhry, owner of Reyaan Investments and Sons Ltd has described the event as one that needed great support from the community.
"We have produced top players and teams from Taveuni and being a 'kai Taveuni' we will support this event. We are also sponsoring the volleyball category for women and men's winning prizes."