WAF: Suspected blockage disrupts
19 January, 2022, 4:13 pm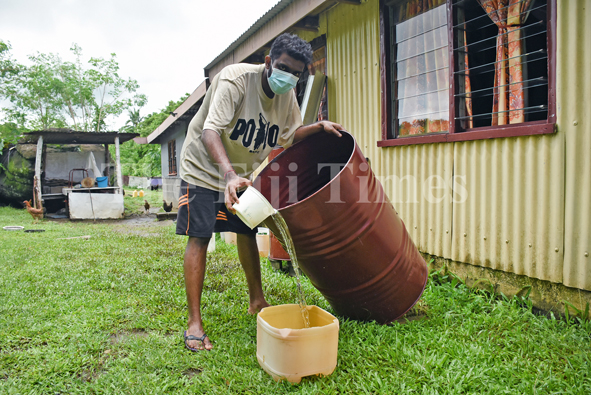 A suspected blockage to a water main at Navula settlement in Lautoka has been identified as the cause of low water supply to several homes in the area.
As a result, residents have been living on rationed water and rainwater since last October.
Water Authority of Fiji corporate communications acting team leader Peni Shute said their team identified the low-pressure issue was caused by a suspected blockage along the DN 50 water main and the existing water main was experiencing hydraulic constraints.
"As a result, it is unable to meet the water demand requirements for the existing customers, as well as the new customers that have started to move into the area," he said.
"The suspected blockages are a result of gravel entering the water pipes when the water pipes get damaged or dislocated during the road grading works as most sections of water mains are exposed while some sections have got very little cover, hence the water main is prone to damage during the road grading.
"From past experience, we have seen that when there are grading works, pipes can be damaged and gravel enters the pipes, requiring our team to repair and flush the water mains thoroughly.
"When the gravel enters the pipes, it reduces the hydraulic diameter of the pipes, resulting in less water flow and pressure along the pipe due to the restrictions.
"Our team has conducted flushing works to flush out the gravel; however, there appears to be some gravel still restricting the flow at some bends and connections along the water mains."
He said their teams were working towards resolving this issue by exposing the sections of mains that were prone to blockages.
"This includes the tapers where the water main is reduced from DN 80 to DN 50, bends, and river crossings at the lowest section of the main where the gravel and silt normally settle and is flushed out."
He said delays to these works were also caused by Tropical Cyclone Cody.