WAF advises of planned wastewater services for Vatuwaqa
24 January, 2020, 6:05 pm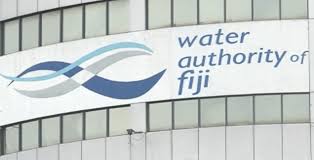 COMMERCIAL and domestic customers for the Water Authority of Fiji (WAF) situated in parts of Vatuwaqa are advised that planned wastewater services will be temporarily disrupted from this Sunday, January 26, between 8am to 5pm.
According to a statement by WAF, the interruption in wastewater services is to allow WAF ground teams to carry out repairs to a 300mm wastewater rising main pipeline at the Vatuwaqa Bridge, along Fletcher Road.
"The authority is kindly advising its customers in the areas mentioned above that bailing trucks will be engaged to prevent overflows during the temporary disruption period," WAF stated.
Affected areas include Kumi Pump Station, Pacific Theological College (PTC), Fiji Sports Council, National Gymnasium, Laucala Bay and Raiwaqa (Wailea Settlement).
The wastewater services is expected to be normalised by 5pm on Sunday.
For further enquiries, customers can call 334 6777 and 5777 (Vodafone, Digicel & Inkk users) or email contact@waf.com.fj