Vuniwaqa launches COVID-19 hamper pack initiative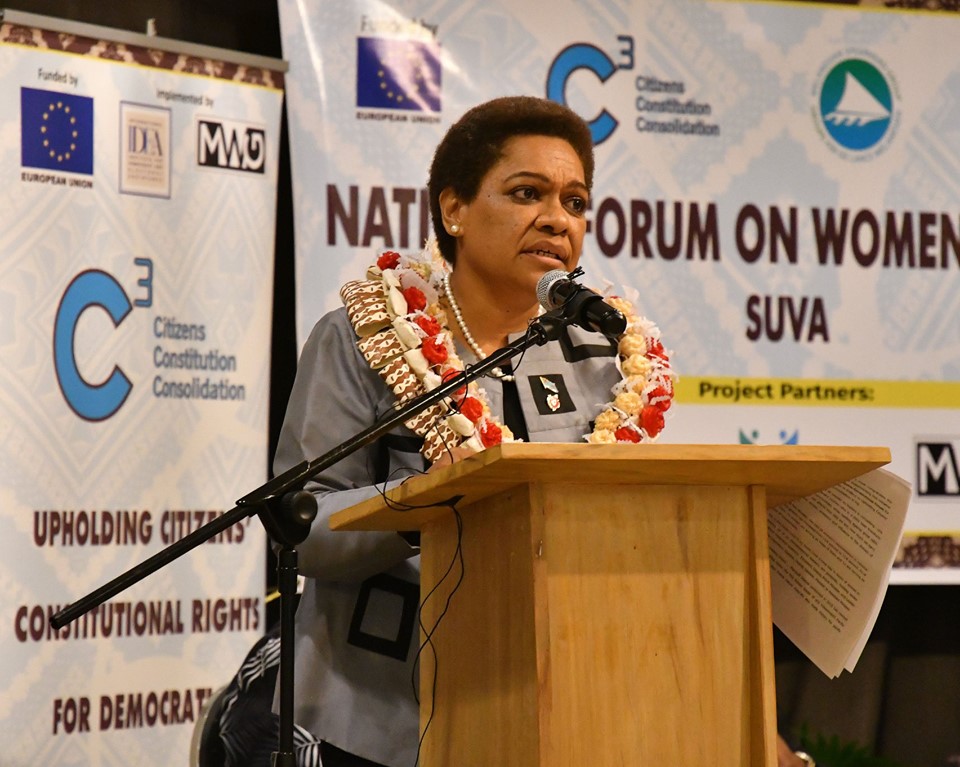 Donors can now purchase hampers at any major Post Fiji outlets and have them delivered to families affected by COVID-19.
The initiative was launched by the Minister for Women, Children and Poverty Alleviation Mereseini Vuniwaqa at the Post Fiji office in Suva yesterday.
She said the hampers come in categories to suit women, children and the whole family.
Mrs Vuniwaqa said the hampers should make work easier for donors who want to pick up a few boxes to give to families affected by the pandemic.
"Those living overseas can also pay for these hampers through the money order at Post Fiji and get them delivered to families in Fiji."
She said the packs were made with a lot of passion in the way the colours were selected to resemble different categories and the boxes are filled with essential items only.
"The stories of such innovative and caring leadership in our commercial arms of the economy are sure to have lasting impact."
Post Fiji CEO Dr Anirudha Bansod said they hoped people would take advantage of the initiative.
"The COVID-19 pandemic is affecting the world and Fiji is also facing the same problems," he said.
"Our economy is among the severely affected and its time we work together to help those affected.
"This launch of the hamper packs' main purpose is to target those organisations and NGOs who want to get a quick pick and go, and avoid the hassle of having to wait up in line when it comes to donating to the needy or even taking a pack home."
The packs come in different categories namely virtue pack — $29.99, kid's activity pack — $29.99, basic pack — $29.99, couple pack — $59.99, family pack — $89.99 and essential pack — $19.99.