Vatuwaliwali and Koro to debut for Suva
22 October, 2020, 2:41 pm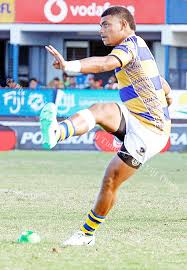 2018 Deans champion Ratu Kadavulevu School players Jone Vatuwaliwali and Josua Koro will debut for Suva in their round 13 clash against Lautoka tomorrow.
Vatuwaliwali has been named in the starting line-up at halfback with Koro to come off the bench.
Also making their debut are Covenant Brothers winger Marika Vularewa in number 14 with Army Green looseman Apisai Senileba named on the bench.
Suva hosts Lautoka tomorrow at the ANZ Stadium at 3pm.
Ram Sami Suva Mens team will take on Lautoka tomorrow at the ANZ Stadium.
1. Vesi Rarawa- Navy
2. Sireli Ledua – Army
3. Benji Makutu – Army
4. Israel Azariah – Covenant
5. Manoa Tamaya – Army
6. Tui Cakacaka – Covenant
7. Taniela Sadrugu – Nabua
8. James Brown – Police
9. Jone Vatuwaliwali – RKSOB
10. Tumeli Kurisaru – Police
11. Setareki Raoba – QVSOB
12. John Stewart – Army
13. Watisoni Sevutia – Army
14. Marika Vularewa – Covenant
15. Enele Malele – Breakthrough
16. Penaia Cakobau – qvsob
17. Rovic Tolo – QVSOB
18. Josefa Nasaroa – Navy
19. Peni Tuiteci – Lomaiviti
20. Apisai Senileba – Army
21. Nemani Buliruarua – Covenant
22. Epeli Misiamate – Police
23. Josua Koro – RKSOB