USP's Dr Poinapen honoured as a Fellow
16 January, 2019, 8:27 pm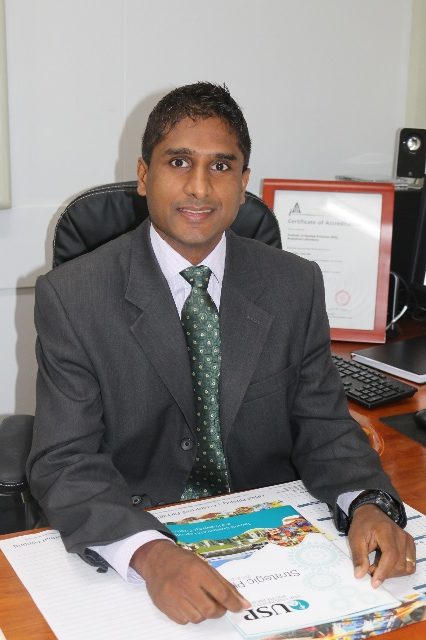 "I REMEMBER the many weeks and months spent away from home working on remote project sites within and outside Australia providing sustainable water and environmental engineering solutions."
This was the comment of the Director of the Institute of Applied Sciences of the University of the South Pacific, Dr Johann Poinapen, who has been elected to the grade of Fellow by the Institution of Engineers Australia.
Dr Poinapen who has 20 years of experience in the water and environment sectors said his family had been his bedrock and had encouraged and supported him all the way.
He also shared that when he received the letter about this honour, it caused him to reflect on all that he had done and achieved over the last two decades.
The recognition Dr Poinapen received honours engineers whose skills are recognised as having served the Australian nation and the world for many years in the fields of engineering.
Fellows are recognised as the leaders of the industry.
Dr Poinapen is a recipient of two awards in 2008 by the Water Institute of Southern Africa for his contributions to research in water and wastewater in South Africa.
He is currently leading the efforts to establish a Pacific Water Centre at USP, which will assist in enhancing capacity in water and wastewater management in the region.