USP graduation: 460 graduate from FALE and FSTE
19 September, 2019, 1:43 pm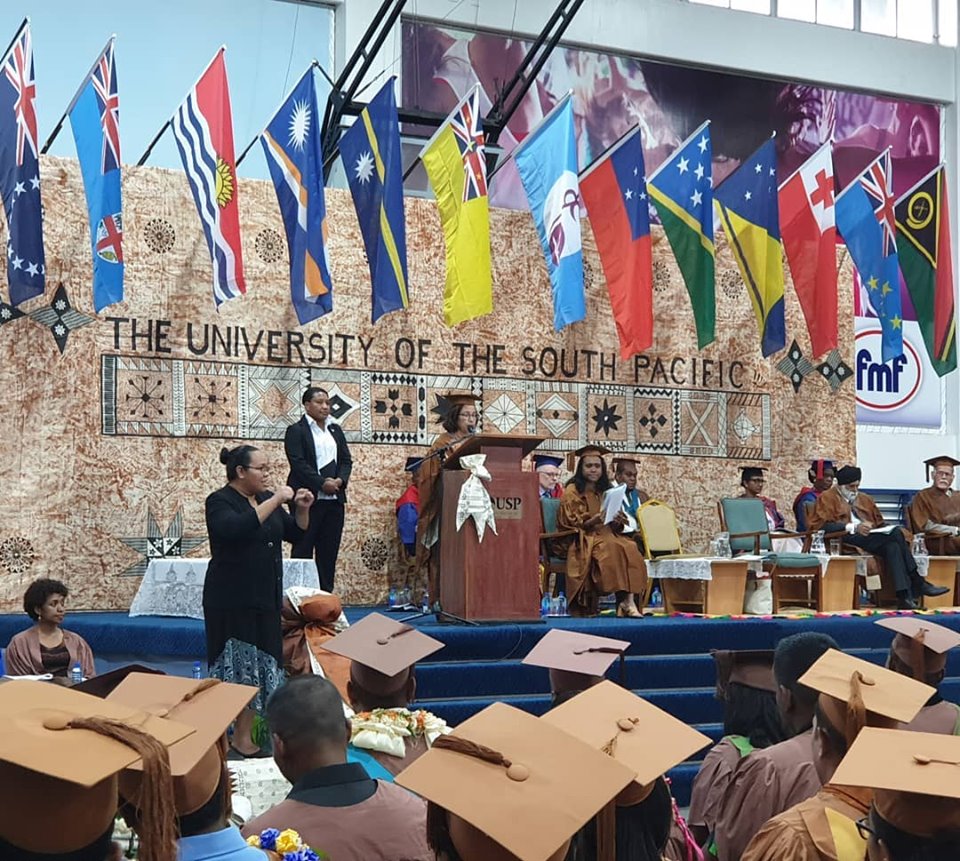 THE University of the South Pacific graduation begun today where a total of 460 graduated from Faculty of Arts, Law and Education (FALE) and the Faculty of Science Technology and Environment (FSTE).
The first session of  graduation gathered hundreds of families and friends at the FMF Gymnasium in Laucala Bay, Suva.
The ceremony also saw the instalment of the 26th Chancellor Dr Hilda Heine President of the Republic of the Marshall Islands.
Pro Chancellor and Chair of the Council Winston Thompson said this was particularly a historic moment for USP.
"Dr Heine will be the first ever female chancellor of the University of the South Pacific," he said.
Vice Chancellor and President of USP Professor Pal Ahluwalia said there were 258 graduands from FALE and 202 from FSTE.
"I am proud to mention that in this graduation session we have 14 graduates who will receive their Master's Degree and two who will receive their PhD's from FALE but from FSTE we will have 19 who will also receive their master's degree and four to receive their PhD's," he said.
"These are significant numbers and testimony to the quality and excellence that is prevalent within our University."
This second session of graduations happening at this hour will see a total of 680 students graduate from the Pacific Technical and Further Education (Pacific TAFE).