Unsafe drinking water poses major concerns for Nayagalevu villagers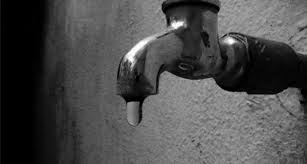 THE unsafe drinking water supply for the past decade serving about 100 villagers of Cakaudrove on Vanua Levu has been a major concern.
The villagers of Nayagalevu in the Vaturova district raised this matter yesterday with the assistant Roko Tui Saqani, Pauliasi Taukenikoro, during a Government outreach program.
Villager Sireli Tuinabavatu told the team that their plea of having safe water supply had fallen on deaf ears.
The water from the pipes, he claimed would contain rotten leaves and grass.
He said this was not the first time for them to raise the issue.
Read the detailed report in today's edition of The Fiji Times.