Uni faces grant cut
19 October, 2019, 1:10 pm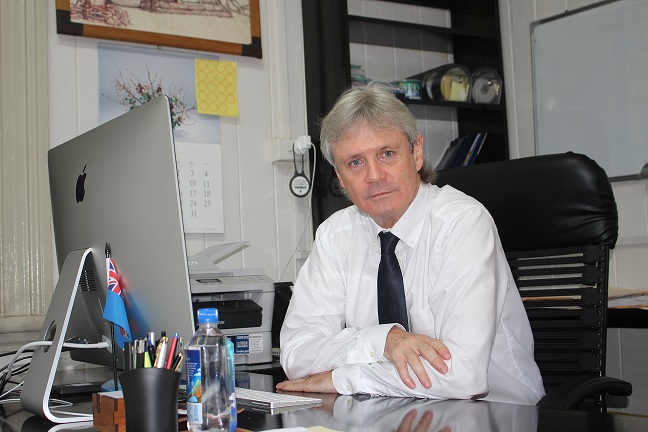 FIJI National University (FNU) faces a $14 million cut in grant if the Fiji Higher Education Commission (FHEC) changes the way funding is made available to higher education providers in Fiji.
The FNU is warning that a change "will have very adverse consequences for Fijian higher education."
This assessment by the FNU vice-chancellor Professor Nigel Healey is stated in an internal correspondence sent to FNU members this week.
The Fiji Higher Education Commission is carrying out consultations on how universities in Fiji will be funded and has proposed a funding formula based on the number of students each university has.
The FNU receives $56.2m in government grant and Prof Healey said they would lose $14m in funding if the new funding system was implemented.
"We have made a formal response to FHEC warning that implementing a formulaic funding model adopted from New Zealand will have very adverse consequences for Fijian higher education, not just damaging the national university but setting back the progress we have made in making higher education accessible for all Fijians," said Prof Healey in the correspondence.
He said the FNU operated very differently from other universities in Fiji because "FNU is the national university, fully funded by the government."
"The problem is that these models are designed for large higher education systems with universities that are very homogenous." Prof Healey stated that FNU had launched many initiatives that were in direct response to Government requests.
In response to queries from this newspaper, Prof Healey confirmed they were in consultations with FHEC and directed all questions to them. Interim director of FHEC Dr Nikhat Shameem said they were seeking consultation with various stakeholders.
"This would not be a good time to discuss these questions and to advise the public," she said.
"It may also jeopardise the process to be taken in re-looking at the funding model and pre-empt responses to the cabinet paper which is yet to be developed and submitted," she said in an email response.