Trough of low pressure intensified into a tropical disturbance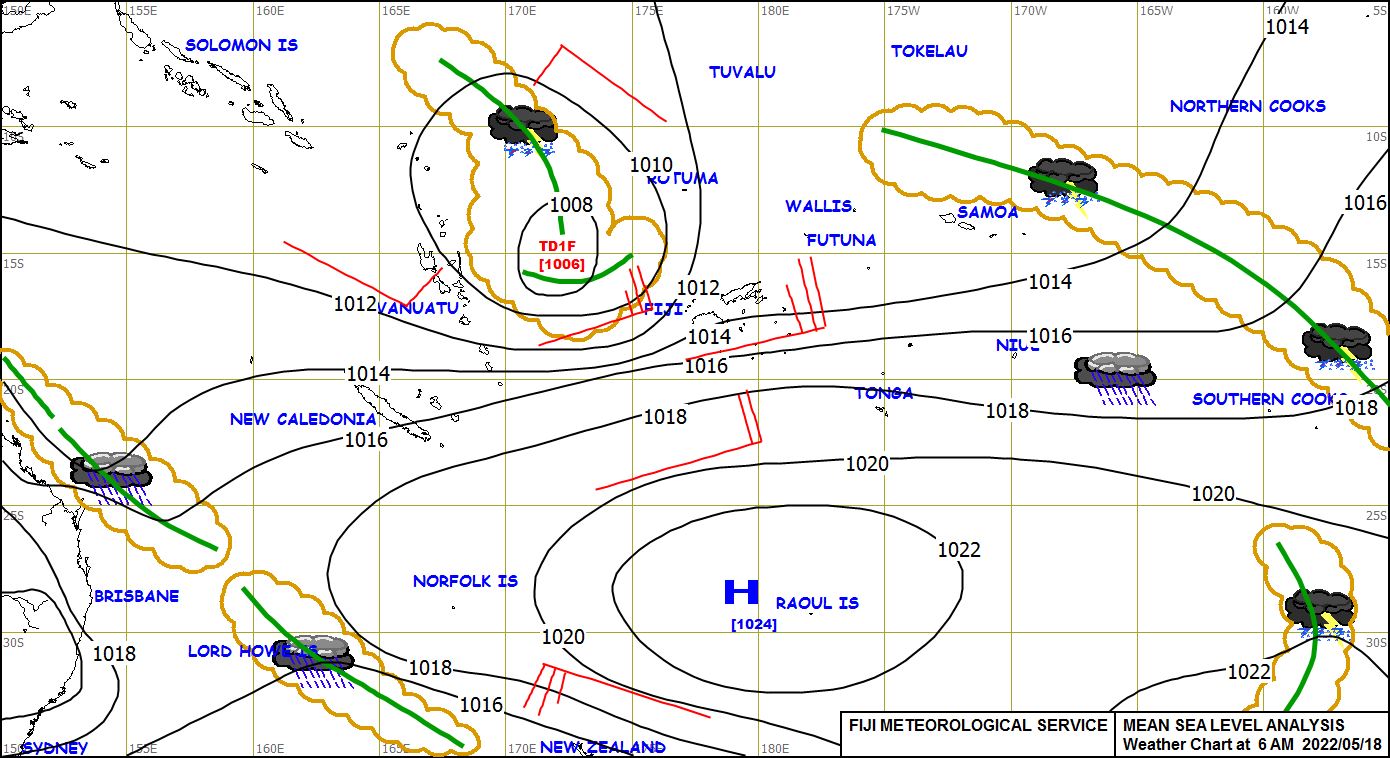 The Fiji Meteorological Services says the heavy rainfall experienced in most parts of the Fiji Group is caused by a trough of low pressure to the northeast of Vanuatu that has now intensified into a tropical disturbance.
The probability of TD11F forming into a tropical cyclone is low but may change to moderate on Thursday.
However, TD11F poses no threat to the Fiji Group. As this system moves south or southwest, an associated trough of low pressure is expected to drift towards the group.
Occasional showers are expected over most parts of Fiji from Thursday afternoon until the weekend.
Tropical Disturbance (TD11F) is expected to bring strong winds and rain over Vanuatu from as early as today.