Tokyo Olympics: Dutch cyclist rushed to hospital after spectacular crash in keirin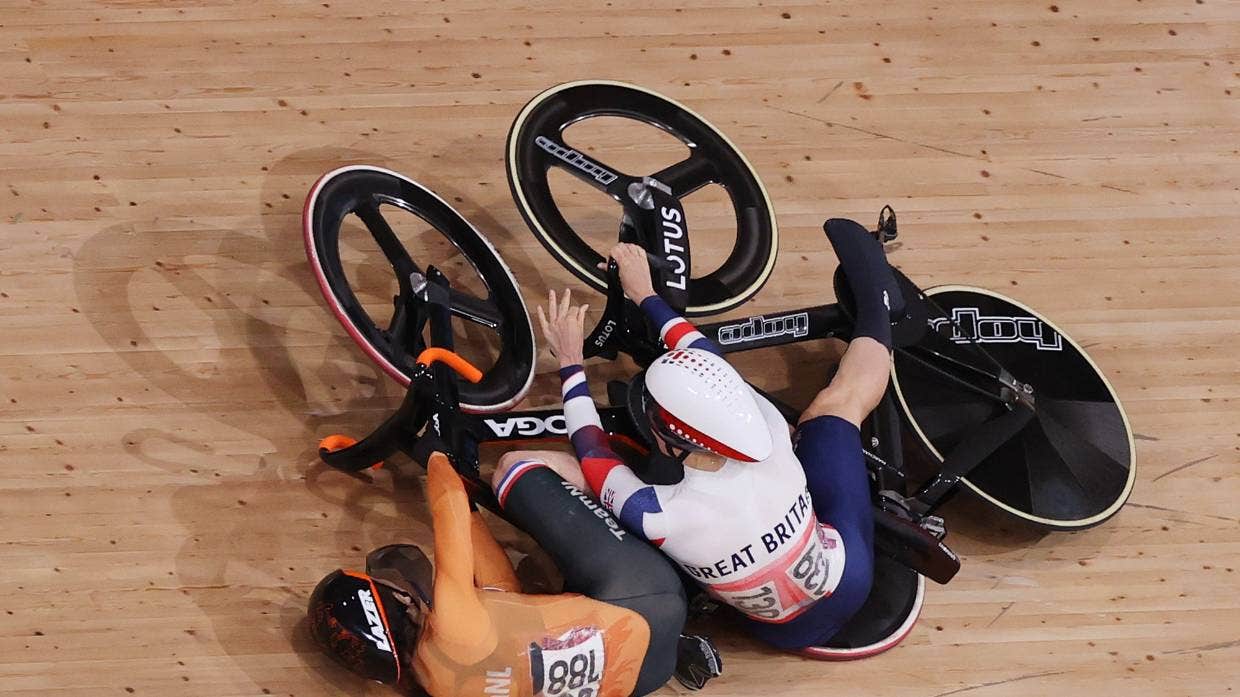 Dutch cyclist Laurine van Riessen was taken to hospital with a broken collarbone and ribs after a spectacular crash in the women's keirin – the track cycling event where New Zealand's Ellesse Andrews won a silver medal.
Van Riessen and Great Britain's gold medal favourite Katy Marchant crashed to the track in the quarterfinals on Thursday night, with the Dutchwoman reportedly left unconscious.
"She is well, but can't remember the fall," a spokesperson for the Dutch track team said in The Daily Mail. "She was able to make it clear that the pain mainly concerns her shoulder. The team doctor is with her."
Holland's De Telegraaf newspaper later reported van Riessen – a former Winter Olympics speed skating bronze medallist – had broken her collarbone and some ribs and had bruising around her lung.
She was kept in hospital for observation.
Marchant, 28, was able to complete the race, but it proved the end of her competition.
The 2016 Olympic sprint bronze medallist and former track and field heptathlete was unfazed, telling the BBC: "I think that's just bike racing – wrong place, wrong time.
"I hope everyone's alright that was in the crash. I think I'm alright, just a bit battered and bruised.
"I needed to finish the race in case there was something that came up on the results, a relegation or anything. I'm not really sure what happened, wrong place, wrong time, I just got caught up in it.
"I'll be back tomorrow to start the sprint competition."