Termite fight flares up again
17 September, 2020, 9:40 pm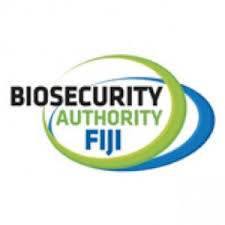 Fijians living in and around the two termite infested districts – Lautoka and Labasa – are urged to take special precautions as there may be visibility of more termites than usual because of the swarming season.
Biosecurity Authority of Fiji acting CEO Surend Pratap said residents must turn off all lights in and around their house at dusk or first light in the evening.
"Fijians are also requested to close all windows and doors from 6.30pm to 8pm and light small (supervised) fires in a controlled area outside their homes so that the termites can get attracted to it and burn themselves in the fire.
"This is a proactive measure recommended to daunt the termite infestation.
"BAF is continuously creating awareness on the issue of AST (Asian subterranean termites) and assisting those affected with containment efforts."
ASTs swarming season is from September to November every year and this is the time of the year when the AST breed to start new colonies.
Known hotspot zones for AST in the Western Division are the whole of Lautoka including but not limited to –– Natabua, Saru, Tavakubu, Tomuka, Paipai, Lovu, Drasa Vitogo, Rifle Range, Field 40, town area and Vunato.
In the Northern Division the AST can be found in Labasa in areas including Vunivau, Valebasoga, Boca and Batanikama.
People can contact Biosecurity Authority of Fiji regarding ASTs on the following short codes:
 5993 –– Labasa;
 5996 –– Lautoka.