Suva's five-year deal
16 September, 2020, 6:15 pm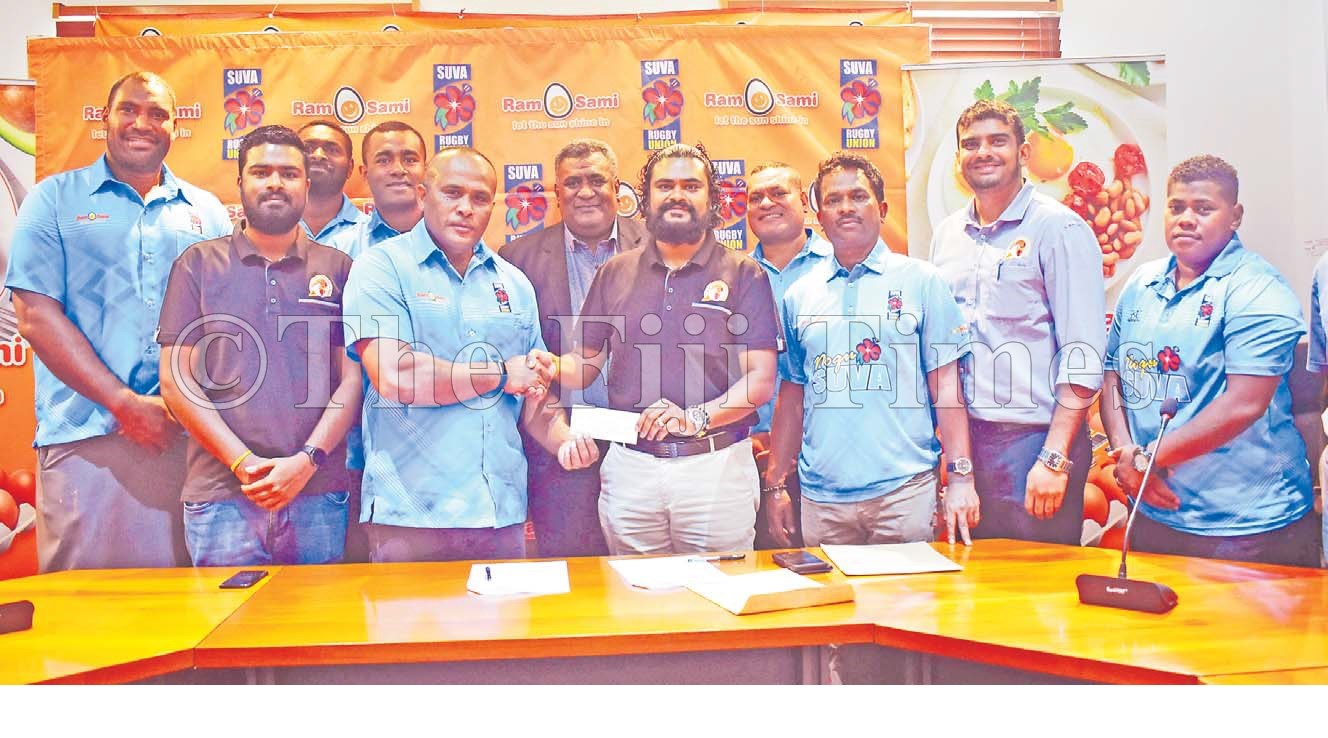 The Suva rugby team is on the right track to defend the Skipper Cup after Ram Sami and Sons Ltd boosted them with $30,000 and a five-year partnership.
Last month the union secured an agreement with Ram Sami as major sponsor for Suva and yesterday company director, Prashneel Sami Goundar, said he was obliged to be part of the Suva rugby family.
"We have seen a good progress for the team since the launch last month and how Suva is leading the points table in the Skipper Cup," said Sami.
"Congratulations team Suva, we have said that we were coming into the partnership for five years and we are blessed to be partnering with them.
"I would also like to congratulate the women's and under-19 team. They have been doing exceptionally well for the past weeks.
"We must get the Skipper Cup for the third year in a row."
Suva Rugby Union chairman Aseri Rokoura said Ram Sami and Sons Ltd came in during a tough time to assist them throughout the season.
"Ram Sami has come in at a time we are facing economic challenges and for the spirit of rugby and corporate social responsibility to support the champion and the current holder of the Skipper Cup."