Suva to host volleyball festival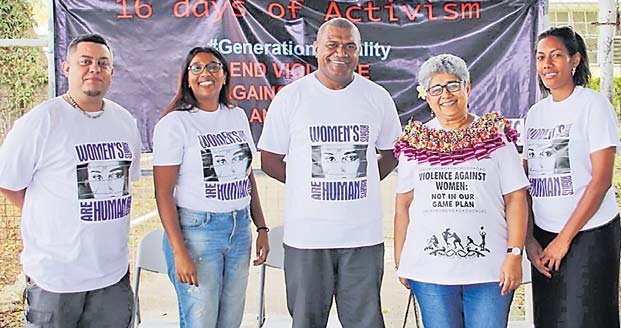 SUVA Volleyball Association is embarking on hosting a three-day Fiji Women's Crisis Centre Business House Mixed Volleyball Championship at the Fiji Sports Council National Netball Centre at Laucala Bay in Suva next week.
It starts on Monday and is expected to attract a lot of teams and some of the country's best volleyballers. Digicel Suva Volleyball Association, meanwhile, has commended FWCC for the work it does for women and girls in Fiji as part of its pre-International Women's Day celebration.
SVA interim board members hosted FWCC staff members to a morning tea this week to commend their work. Association interim secretary Semaima Lagilagi said their partnership with the FWCC started 12 years ago.
"We are grateful that more sports federations are working with FWCC to advocate on gender equality in sports and raise awareness on the elimination of violence against women and girls in Fiji," Lagilagi said.
"We acknowledge the center's 37 years of work in our country in assisting the vulnerable groups in our villages and communities and providing them with the support and services they need." Suva is the biggest volleyball association in Fiji. It has 42 clubs.