Survival recipes during lockdown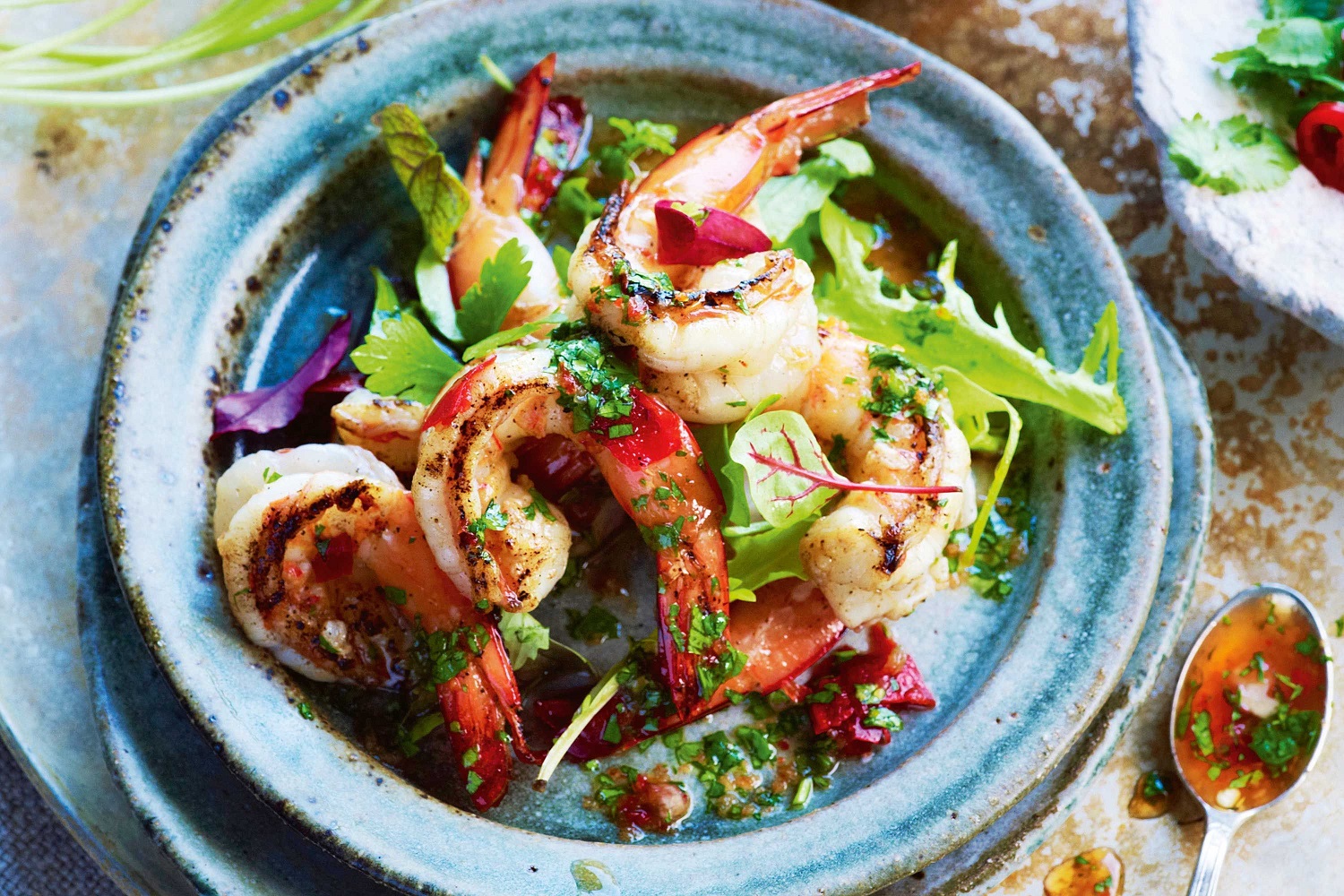 Salad dressings
So here we are, a few weeks into a national lockdown to isolate the latest outbreak of the coronavirus into the community. Unlike last year when most families had only just begun to tap into their savings, leave or FNPF, those funds have all but disappeared one year on from the 2020 shutdown of our nation. Mass unemployment still abounds, especially in Nadi. Food and access to fresh produce has become a vital and essential necessity if Fijians are to endure another few weeks at home until we have eradicated the more deadly, double-mutant B.1.617 coronavirus. Allowing fresh produce including meats, seafood, dry goods, fruits and vegetables to cross between containment areas is vital. No matter what the obstacles and restrictions, a way must be found to safely and legally allow this food to pass-through from the farms, highlands and rural districts to the cities. The sale of fresh produce at the border control stations between containment zones must be applauded. I hear police on each side are assisting those farmers, middle men and customers to purchase goods over the border. As Permanent Secretary for the Ministry of Health, Dr Fong has said, "food should be able to pass between containment zones but not humans."
Farm to table now more then ever
Whether you are farming fruits and vegetables; rearing pigs, goats, ducks or junglee chickens; you dive for crustaceans and shellfish; or you are a fisherman – these natural sources of fresh produce have become a lifeline like never before. Sure, packaged goods and tinned foods are more convenient, but it is the fresh produce from the land and sea that will ensure we remain healthy and strong in our battle against COVID-19. It is well known that most processed and junk foods contain little to no nutrition compared to fresh foods. However here is the problem for most people with less money, processed food is often cheaper, and so this is where every farmer and fisherman must become patriotic citizens and help sell their goods for less profit. For example, at my restaurant KANU in Nadi, a dish that was once $20 now sells for $10. Yes, we make less profit, but the savings we make on cheaper fresh produce can be passed on to customers. Like all food eateries we are barely surviving, but even cafes and restaurants have an important role to play right now. Foods that cannot be cooked at home are in high demand as families get bored of cooking, however value for money and cost will determine if people want to part with their money. Any Fijian individual or business that is trying to capitalise on our current situation by making bigger profits from food sales to its fellow citizens, should be ashamed of themselves. Anyone doing this fragrantly and deliberately should be reported immediately to the Consumer Council.
Home gardening is smart
Home gardening is no longer a fancy part time hobby for a lot of families. Planting food is one of the smartest moves and you don't need a huge space to create a home garden for fresh vegetables like herbs, tomato, lettuces, cucumber, eggplant, chilli and so much more. Ask a friend or neighbour for seeds if you cannot find them at a shop, or ask for cuttings and shoots to kick start your food patch. If you don't know how to start a fruit and vegetable garden, do some research on YouTube or ask Google. You basically need some good soil, natural fertilizer, shade and water. Avoid chemical fertilizer at all costs as it contains chemicals that may help your produce grow faster but you will also be eating those same chemicals after harvest. Natural fertilizers are all around us including animal manure, coffee grounds, banana peels, kitchen scraps, grated coconut, grass trimmings and even eggshells. Fresh fruits and vegetables are an essential daily requirement for a healthy body, but they also make up half of any meal.
Learn to eat like asian cultures
Unless you've become a vegan or vegetarian, the modern Fijian typically eats a heavy meat and carb diet. Even the typical Fijian Indian meal contains a small percentage of raw vegetables but plenty of bone-in meat, overcooked vegetables and starch. This was OK when money was more abundant but during these hard times an adjustment to the family shopping and diet should be considered. Contrast how Fijians eat compared to traditional Asian cultures where vegetables generally outweigh meats at the dinner table. Chinese and South East Asian cultures generally eat more fruit and vegetables than meats. A stir fry dish typically contains a balance of chunky vegetables with meats. A Japanese curry will contain a half-half ratio of meat to potato and carrots. Thai salads are loaded up with greens, herbs, pickles, crunchy elements, tangy dressing and a small amount of sliced meats. Asian dishes all typically contain plenty of fresh vegetables and smaller portion of meat. This stemmed from ancient times when meat was expensive, so families learned to use the cheapest cuts to create tasty dishes. The lockdown and subsequent COVID-19 pandemic have forced many of us into that same situation our ancestors faced hundreds, if not thousands of years ago. To survive you have to adapt. Nutritious food is all around us, not just in a supermarket fridge or shelf.
Learn to cook & eat more salads
I know it is easy for a chef to say but learning to cook at home for the family has become a more important role during the pandemic – and the burden should no longer fall upon the women in the house. It should be a shared role amongst grandparents, parents and even the children. Cooking for your family is an expression of love, and if this crisis has taught us anything it is the value of friends and family. Just as it was in ancient times, a family meal is an opportunity to not only fill tummies, but to bond with family members. Learning to cook is now accessible to anyone with a smartphone, and for those without, learn from friends, neighbours and other family members. To get the family to eat more fresh vegetables and salad from the garden, learn to make dressings. To convince them to eat more vegetables, don't just curry or stew them. Salads are one of the freshest and healthiest ways to eat what you are growing in the yard. You can add starches like noodles, rice, potato or root crops. You can add hot or cold meats. Just learn to make different dressings and you will convince family members to try you tasty, homemade salads.
Try new foods – experiment
I am sometimes criticised for cooking recipes untraditionally. There was a time last year when I was questioned why I would add soy sauce to my Fijian curry. "That's not traditional or authentic" I was told. To which I replied, "Have you tried it?" Some of the most popular dishes in the world were created out of experimenting or by necessity when ingredients were not always available. That chicken curry recipe was taught to me by one of my local chefs who shared his grandmother's home recipe. Instead of salt, she added soy. Why? Most probably she thought it tasted better – more umami – than just plain salt. And in my opinion, she was right. I cook this same recipe overseas and the response is always the same. "Is this a Fijian curry, it's amazing!" Another example is a tamarind chutney that a friend is supplying to KANU. It contains the normal tamarind and dates, but her mum also puts Chinese lollies in the pot for added flavour and salt. If you eat the same food, cooked the same way over and over again it gets boring. The kids usually start saying "Oh no, not again!" Humans love variety in the food just as they love variety and spice in love and life. By tasting new foods from other countries, or adding strange new ingredients to existing recipes, you may discover new flavours that then encourage you to try more. This diversity also encourages the household cook to use the same meats and vegetables in new ways, giving family members less reason to open that tin, bottle or box of processed foods.
Lastly it is so pleasing to see the community come together to ensure no one goes hungry during this lockdown. The Chinese community in Votualevu, Nadi have come together to donate food at the Everyday Supermarket run by Charlie Luo and have been flooded with people in genuine need. At my KANU restaurant we have been feeding homeless men who rock up and ask for food, not money. This is the true spirit of Fiji. We share. We care. And we look after each other during times of crisis.
Stay safe. Stay at home. And please follow Doctor Fong's instructions during this difficult time.
Lance Seeto is the host of FBC-TV's Exotic Delights and chef/owner of KANU Gastropub in Nadi.