Super Rugby: Sneak peek at new jerseys as horror clashes get boot
26 January, 2021, 12:03 pm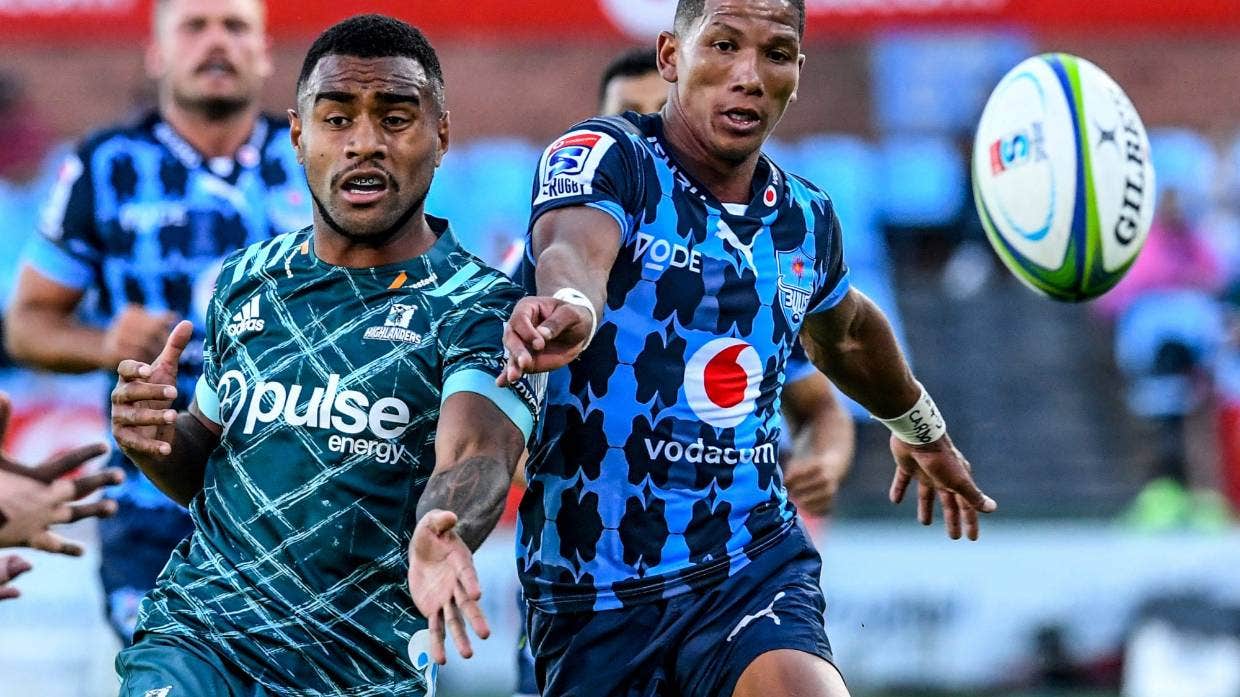 The five Super Rugby franchises are set to unveil another new set of 'away' jerseys as last year's blue/grey colour scheme is ditched following one of sport's worst-ever jersey clashes.
The Highlanders' and Bulls' jerseys in Pretoria last year were so similar that the home side had to change outfits at half-time, while fans also struggled with the similarities between the Stormers and Hurricanes in Cape Town, when the men from Wellington donned their 'away' grey/blue jersey.
However, it looks like the five franchises will all wear a white away jersey in 2021 if the online shops for the Crusaders and Hurricanes are anything to go by.
Although the official announcement from Adidas and New Zealand Rugby is not expected until Wednesday, the Crusaders and Hurricanes were already advertising their new jerseys on Tuesday, while the Chiefs were selling their 2020 'light blue' jersey at a sharply discounted price.
It's understood the Highlanders and Chiefs away jerseys for 2021 will also be largely white, although they will have subtle colour and designs differences to the Crusaders and Hurricanes.
The Blues' away jersey is already white.
The 2021 jerseys were listed for sale for $150, as Adidas tries to get as much bang for its buck as possible from its commercial deal with NZ Rugby.
Although South Africa's exit from Super Rugby means that jersey clashes with the Bulls and Stormers are no longer possible, the Kiwi franchises' change to a white away colour scheme in 2021 should also help in Super Rugby Aotearoa.
For example, when the Blues hosted the Highlanders in Auckland last year, the home side wore their 'away' white jerseys to avoid a clash with the Highlanders' 'away' jersey, which was blue/green.
To add to the confusion, some franchises have separate jersey sponsors on their home and away kits and choose to don their 'away' jerseys even though there is no clash with the home side.
When the Hurricanes beat the Crusaders in Christchurch last year, they did so in their blue/grey outfit.
Such arrangements irk the traditionalists but simply reflect the commercial realities of the modern game, which are unlikely to change any time soon.
However, the white colour palette chosen for the away kits in 2021 may find greater favour with supporters than the blue-ish hues of 2020, and they should also reduce the chances of clashes in the trans-Tasman tournament when Kiwi sides travel to Australia to face the Waratahs, Force and Rebels (Covid-19 permitting).
Adidas also appears to be sticking to its environmental messaging for the new jerseys, noting that the jerseys are made from "a high-performance recycled material".
The Hurricanes' design "plots the locations of wind turbines in the club's local area on top of a pattern inspired by shifting sands", while the Crusaders jersey "begins with the backbone of our region – the mighty Southern Alps.
"From these mountains, the source of our strength, flow ancient glaciers, and our jersey features a pattern inspired by this glacial ice, reflecting both our legacy and our unstoppable momentum."