'Struggle' to make ends meet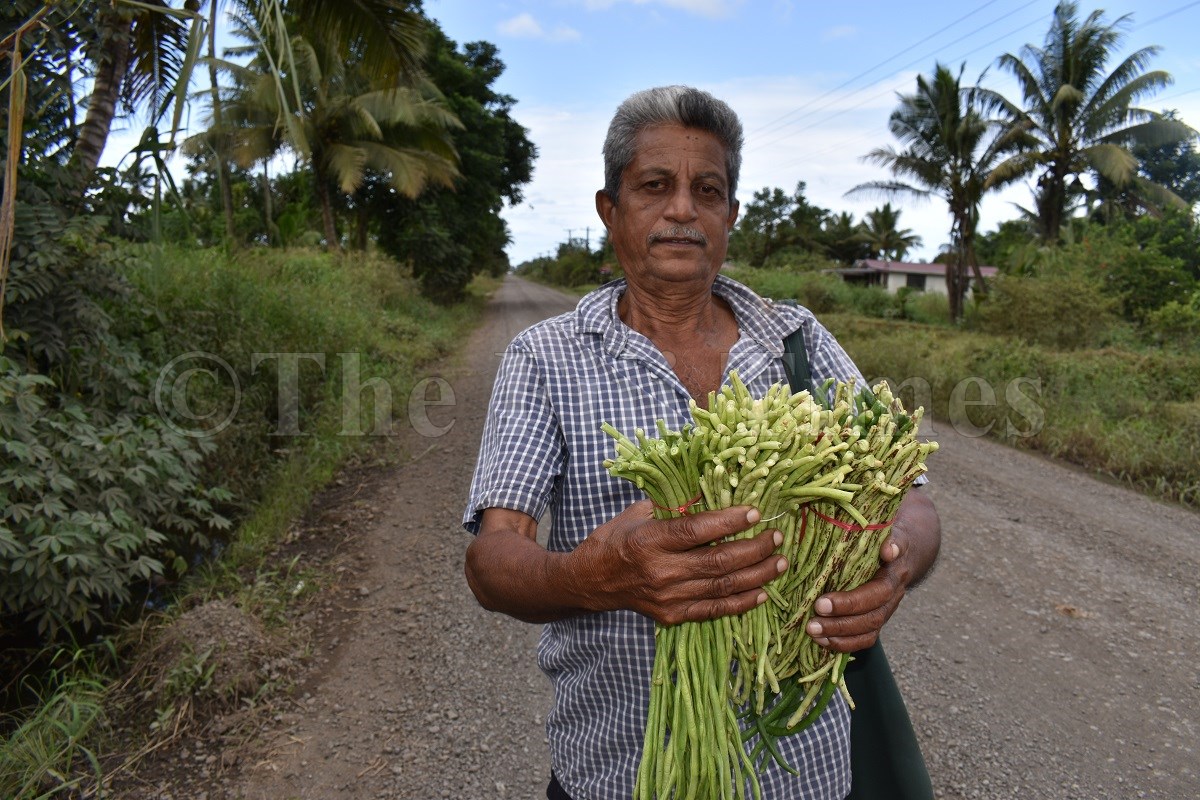 Elderly Fijians who receive $100 a month in social welfare benefits claim they are struggling to make ends meet because of the escalating cost of living.
"How are we supposed to afford to eat or do anything when the price of everything is going up," said 70-year-old Suraj Narayan.
The Fiji Times team came across him walking along Vuci Rd, Nausori, selling vegetables from door to door.
"I am too old to be selling at the market so I just walk along Vuci Rd selling my produce."
Mr Narayan said he grew his own vegetables and root crops and sold his produce once a week.
"I earn about $25 to $30 from my roadside sales.
"Sometimes I walk all day doing my sales because the bus fare is too high.
"Before the bus fare from Vuci South to Nausori was 75 cents, now it is $1.02.
"My wife does not receive social welfare, only I do and it is not enough. $100 per month isn't enough especially with the increase in prices.
The Fiji Times news team also came across Narayan Prasad getting his small plantation ready to plant moca.
"I stay with my brother and his wife so I don't pay rent but our livelihood depends on the harvest too, on how much income we get," the 44-year-old said.
When asked about how the hike in bus fare was affecting him, Mr Prasad said he would walk to his other plantation which was 30 to 40 minutes away from his house.
"The bus fare is $1.02 and that's too much for us farmers because we barely get enough from selling since people now cannot afford to buy.
"I plant moca, cassava and bhindi and my brother and his wife sell our produce at the Nausori market for us to get by.
"The bus fare is too much, how are farmers supposed to save and make a living."