'Strong financial reserves'
27 November, 2021, 5:15 pm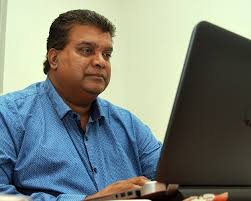 Fiji Football Associations strong financial reserves ensured the organisation survived the effects of COVID-19, states chief executive officer Mohammed Yusuf in the 2020 annual report that will be presented to the 83rd Congress on 12 December in Lautoka.
He said Fiji FA lost a sponsorship of $600,000 in this period.
"We had to defer the Ordinary congress and our Fiji Fact tournament to a later date to comply with the health preventive measures," he states.
"There was no activity for four months."
"Fiji FA staff had also taken a small pay cut to assist the organisation to sustain the financial position."
"Our strong financial reserves ensured our sustainability even after we lost almost $600,000 in sponsorship."
Fiji FA president Rajesh Patel states in the annual report the 2020 season was a challenging, yet successful year.
"Despite all obstacles, Fiji FA managed to complete the entire season on high note by strictly following the return-to-play football guidelines imposed by the Government," he states.