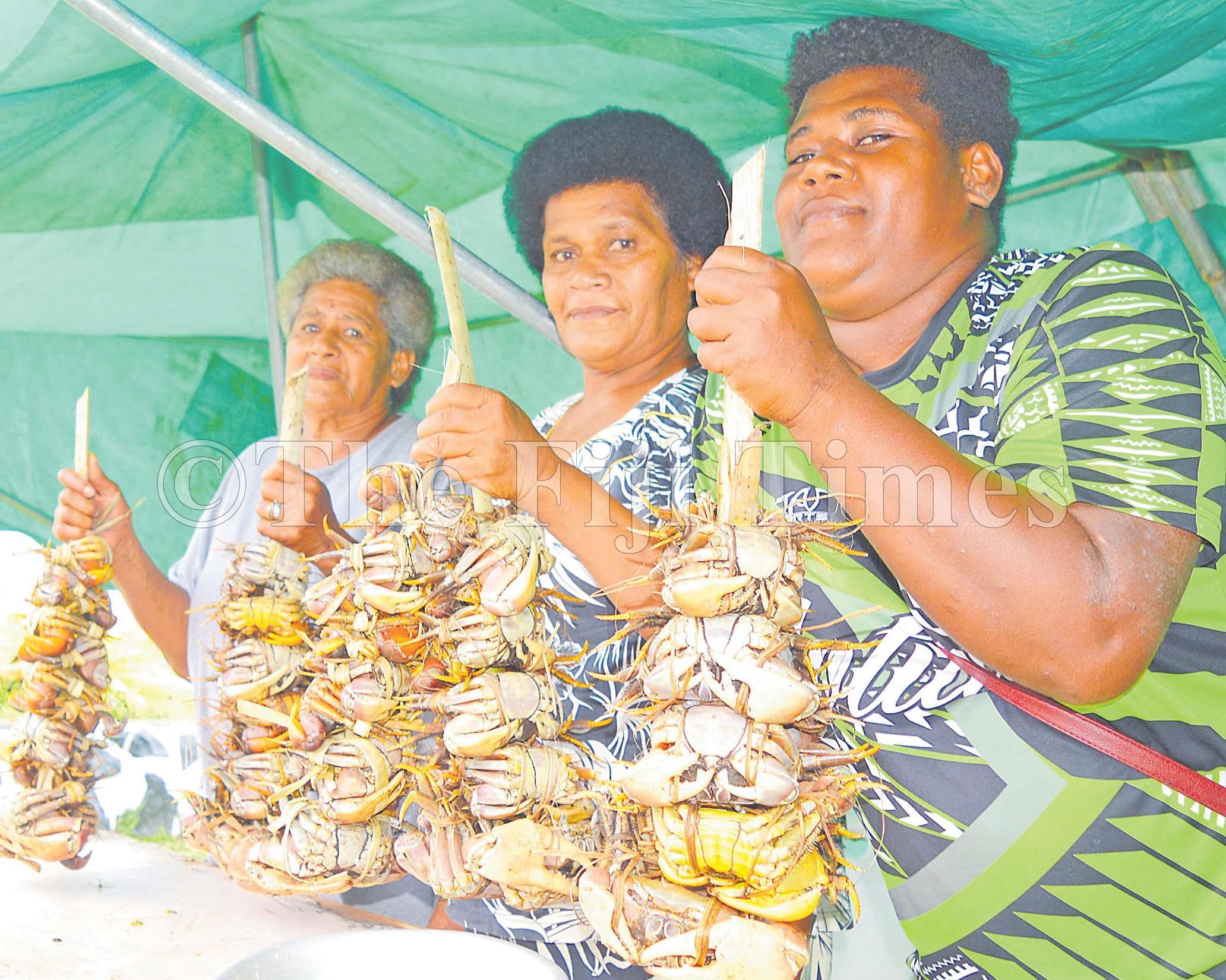 There's no age limit for hard work.
That is what Loraini Marama believes in.
At 68, the grandmother still goes out to sea to fetch seafood to be eaten at home and sold at the market.
The problem is the village of Nasauvuki on Moturiki doesn't have a market like the ones in our towns and cities.
To earn a few bucks, Loraini travels by fibreglass boat from the island to Levuka early Saturday mornings to catch seafood lovers on Ovalau.
When The Fiji Times caught up with her, she was with other women from Moturiki selling nama (seagrapes) and crabs known as lairo, along the famous Beach St.
"I have been selling seafood for the past thirty years and it is not an easy job," she said.
"First, you have to spend hours on the reef collecting your produce for the market, you will have to travel by boat to Levuka early in the morning then you will have to spend hours selling."
"It may look simple, but a lot of work goes into selling one single string of lairo or heap of nama."
Women from Moturiki depend on Levuka's market for a livelihood.
Although, the municipality's market opens only on Saturdays, it provides ample time for women to earn a few bucks to buy food for meals back on Moturiki.
"Sometimes we have to leave the island at midnight and arrive in Levuka early in the morning.
"We sleep with our produce until daybreak, sometimes with our grandchildren who come along with us,"Loraini said.
"We have to brave the cold and rain at times just so that we can earn money to buy and pay for things we need back home."
For the past few years, women like Loraini have been selling from inside tents donated by UN Women.
This after the Levuka Municipal Market closed down.
"The tents are OK as long as the weather is fine. If it rains, that is another story so for someone my age I would love to sell from a permanent, secured and well sheltered structure like a market, that women vendors from other towns and cities enjoy."
Until that day arrives Loraini and the women on Ovalau and Moturiki can only dream that their prayers will be answered.