State seeks time in Fareed's case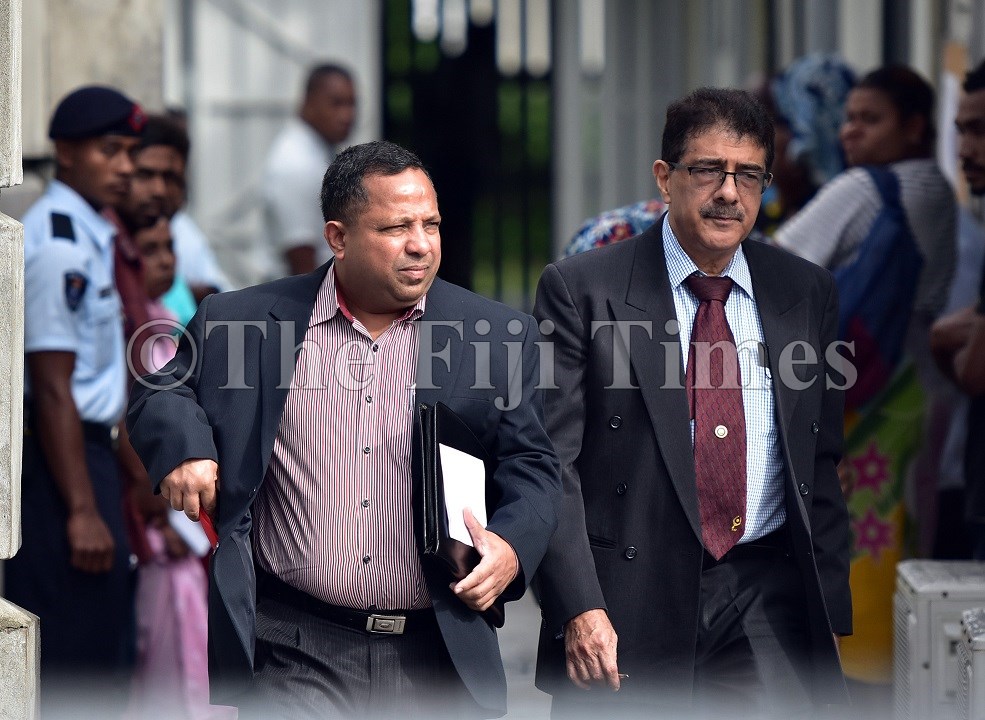 The State yesterday told the Suva Magistrates Court it needed 28 days to respond to representations made by the lawyer of former Fijian Holdings Ltd Group CEO Nouzab Fareed.
Mr Fareed, who is charged with three counts of indecent assault against two female employees of the FHL Group, appeared before chief magistrate Usaia Ratuvili.
Mr Fareed's lawyer, Hemendra Nagin, had requested that plea be deferred on the last court date as he would be making some representations to the Office of the Director of Public Prosecutions (ODPP) regarding both cases before the court .
The State indicated they were still meeting witnesses and analysing the evidence in both matters.
Mr Nagin did not object to the request provided a response was made before the next court date.
The first two counts are related to a complainant who claimed the assaults happened on two separate occasions between June and September 2019.
The third count is in relation to a second complainant who alleged Mr Fareed indecently assaulted her in May 2019.
Bail was extended and the matter will now be called on August 14.