Sport post-COVID
23 October, 2021, 6:08 pm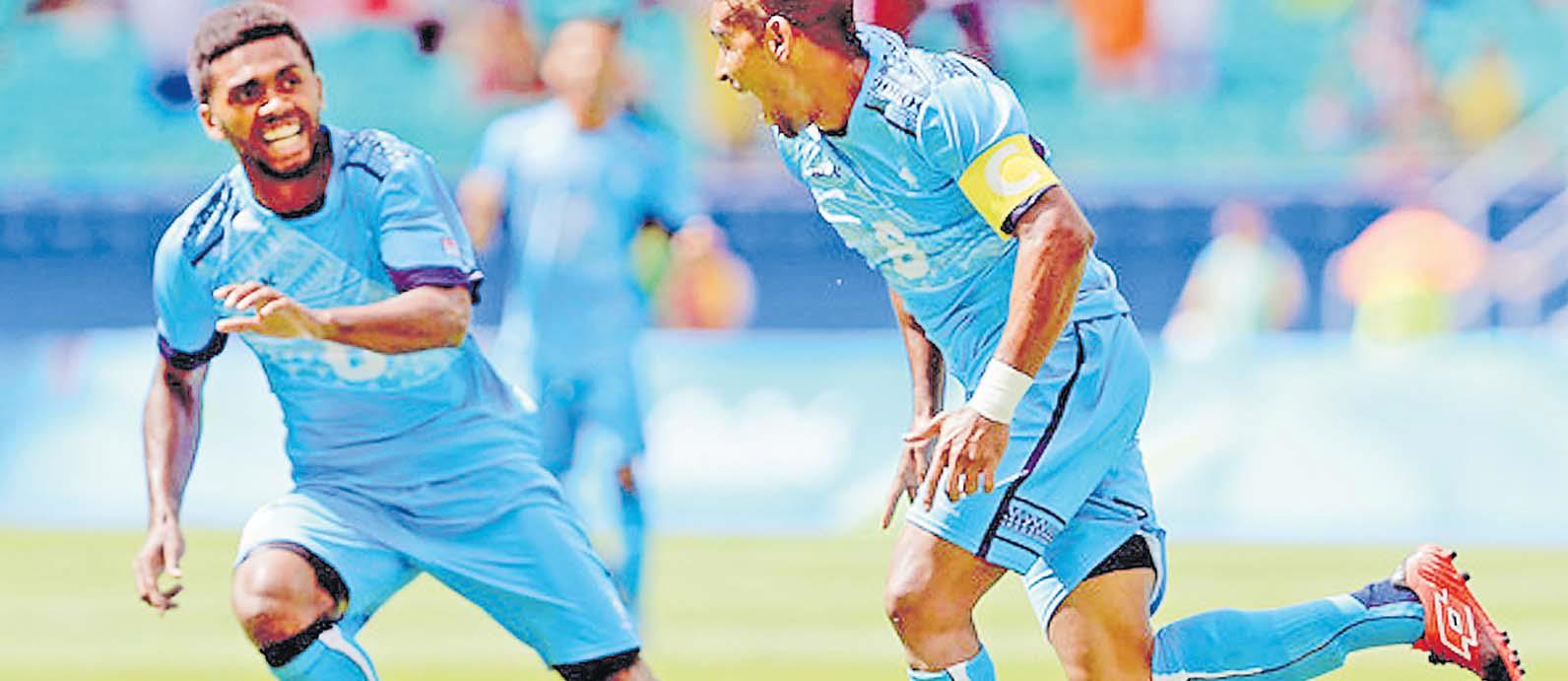 Sport ground to a halt in April as our country was hit by the second wave of the COVID-19 pandemic.
And now, nearly half a year later, I'm looking ahead to tomorrow – the return of competitive sport in the form of football's Digicel Premier League.
Really?
Well, you'll find out my concerns as you read on.
Fijians are coming to grips with learning to live in the new normal where masks, hand sanitisers, social distancing and VAX cards are a must.
These will be a must for football fans who want to be at the ground to watch and enjoy the sport they love.
Venue managers will need to control entry gates and allow up to 70 per cent crowd into stadiums.
There's no TV broadcast so the reach will be limited and the best chance for fans to catch any action will be TV news segments with goals highlights, my best bet.
All that said, I'm happy to see competitive sport back on the chart.
We have had supermarkets open up, other businesses getting the green light to operate, etc.
For me, getting to a stadium tomorrow to watch live sports will mean so much, a real feeling that we are getting back to normal.
Fijians love their sport and, I'm sure, a lot of football lovers will go in droves to Suva, Pacific Harbour and Nadi tomorrow to watch their favourite teams in action.
Other sports that have seasons starting soon include volleyball and, highly likely, cricket while we have the annual forces clash for the Ratu Sukuna Tanoa between Police and Army confirmed for December.
Football concerns
We must admit that starting off the Premier League with, possibly, less than 10 days training as a team under their belts, teams are going to struggle.
You and I know that with nearly six months of no contact sport, let alone proper training regimes followed by football players – well, maybe some exceptions to this – you can't get a player fit for 90-minute action in the short window that opened from Monday, October 11.
When Fiji Rugby made the announcement that there will not be any national provincial competition this year, there were a lot of negative comments but I think they made the right call.
To whip players into shape and have quality competition, you need solid preparation, otherwise it's just ticking the
box for the sake of it and, above all, players are at risk of sustaining injuries.
I am of the belief that the welfare of players needs to be paramount in all circumstances.
Some football district teams' officials that I managed to contact in the past week have echoed the same sentiments, that rushing into competition isn't the right thing.
They're concerned about the fitness of players and teams' setup and the structure and quality of play.
The quality of football before the lockdown wasn't of a high standard and I'd be surprised to see any major improvement any time soon.
When I talk about quality, I am referring to playing good structure of the game.
The number of passes a team can string together in building up play.
I had a challenge with a good friend (Irfaan Khan) at a few games that we watched earlier this year to count
the number of passes before a team lost possession or kicked possession away.
You'd be surprised.
On many occasions, we stopped at 2; the most at rare times, 4 to 5 passes before a side lost possession of the
ball.
Most players don't have the ability to look up and see where they're passing or even to be alert and sense space and work set piece plays.
There are some teams who play good football but if I were to rate them against what we watch in the A-League or
European competitions, they'd measure to about 20 per cent of those sides.
Now, that's a far cry from the quality of the game played here and, more so, the coaching abilities of people at district level.
The fix won't happen overnight, neither is it only a Fiji Football Association (FFA) problem.
These are issues that need to be addressed from the grassroots level and stream upwards to make sure we have a solid club competition in place, even before fixing the cracks at the district level.
To most districts and their leaders, the focus remains on getting out to win tournaments and the national league at any cost, which means they recruit players from other districts and have them on a payroll with other benefits too.
Where are we heading with this?
Some would say that it's semi-professional – yes and no, I guess.
Most district associations are struggling.
In nearly all districts, the president's chair is held by a prominent businessman who runs the affairs of the
team and forks out money from his own pocket.
In some cases, there is a band of businesspeople involved so that eases money demands a little and, in rare cases, there's a handsome sponsorship for a team but that only helps in taking care of a minor portion of the expenses needed to run the administration, participation and general affairs of a district side.
Last gold in 2003
I was at a rain-soaked ANZ Stadium in 2003 when Fiji won the gold medal in football.
So if you're a secondary school student today and reading this, you were in diapers and surely don't have a clue about that historic day.
Boy!
That sounds like a long time between drinks.
Yes.
When we go to Honiara in 2023 for the next Pacific Games, it'll be 20 years since Fiji last won the gold medal in the
sport.
The Pacific Games is likened as the region's world cup.
While I do acknowledge that the FFA should be proud for first-time outings at the FIFA U20 World Cup and the 2016 Rio Olympic Games where the Roy Krishna-led side lost all pool games and conceded 23 goals and scored only one against South Korea, Mexico and Germany.
The memories of that 2003 golden run under the leadership of Aussie coach Tony Buesnel stands as the highest honour in the game to date.
You could argue qualifying for the two big events stands above that but I tend to differ in what we won – means a lot
for me.
In 2003, Masi cousins Manoa and Esala were the toast of the Fijian side as rain pelted Suva when our side faced New Caledonia in the final.
A delightful Esala cross was tucked into the goal by Manoa in the first half before captain Esala clinched victory
with a deft strike from a free kick 35 metres out on a waterlogged pitch in the second spell for the 2-0 win.
The final match was broadcast live on TV but some 10,000-plus fans braved the rain and watched Fiji bag gold for the second time only in the history of the Games, the first was the Tagi Vonolagi-captained side in the 1991 SPG in Papua New Guinea where they defeated the Solomon Islands in the final in a shoot-out.
I watched some football games at the last Pacific Games in Apia in 2019 where the Roy Krishna-led Fiji team got the bronze medal after beating PNG in a shoot-out.
Fiji had lost to New Caledonia in pool play and drew with the Solomons to finish second in their group and in the bronze play-off.
The next big thing for Fiji will be the Oceania Qualifiers in Qatar for the next World Cup and with disrupted preparations because of the pandemic, I anticipate we'll be in for a tough battle.
The 2023 Honiara Pacific Games outing is 24 months away.
We need to see an improvement in our players at district level, sooner rather than later, if Fiji is to break the 20-
year gold drought in football in the region.
Enjoy the return of football tomorrow and please follow all health safety measures as you get out to cheer on your team.
All the best to the Men in Black in the Capital City tomorrow.
SATISH NARAIN is a sports commentator with FBC. The views expressed in this article are his and not
of The Fiji Times.