Sorovaki sets plans for Netball Fiji competition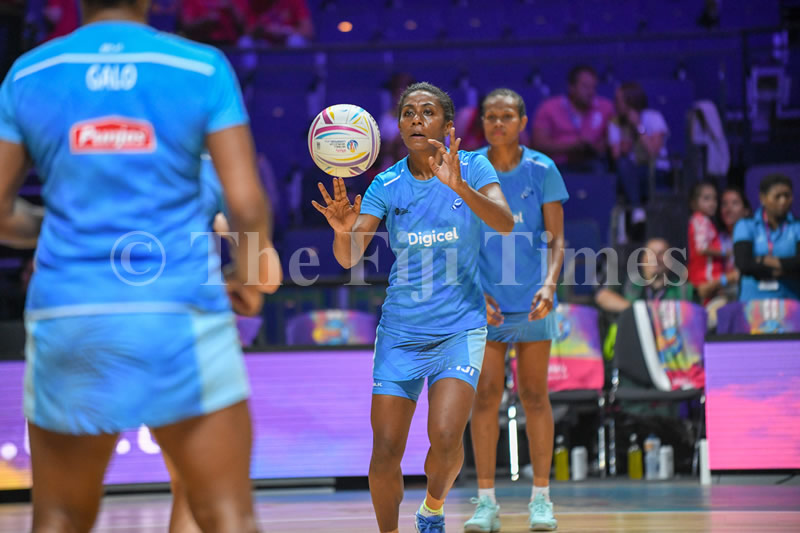 THE new Netball Fiji management, under the able leadership of its president, RubyAnn Sorovaki, intends to take the sport of netball to the level it once enjoyed more than two decades ago.
Netball Fiji will work on some potent strategies that it intends to adopt after receiving the sports accreditation from the Fiji National Sports Commission.
"To get accredited by the FNSC, we needed to prepare our guidelines to get back to playing netball –– our document is called Netball Ready and it is basically about providing an outline of what our districts, clubs, officials, parents, supporters and volunteers need to do to ensure that netball is played in a safe environment, following the easing of some sporting restrictions," Sorovaki said.
She stated that an important issue to ponder for the netball fraternity would be the ability of the respective districts in combatting the 50 per cent crowd capacity in the new normal, as far as the sport is concerned.
"This will all go back to the districts using our Netball Ready Document as a guide and how they intend to hold games, given the restriction in numbers. Of course, they will also be guided by the restrictions put in place by the facility owners. Right now, we are encouraging dialogue with the respective clubs, officials and volunteers," she said.
When quizzed on the plans that Netball Fiji intends to harness to ensure that the interest among aspiring netballers is intact, the senior relationship manager at the Bank South Pacific revealed that the ball is rolling.
"In a week's time, we will be meeting with the respective district presidents and our discussions, among spreading the awareness about the Netball Ready document, will include, reviewing the competition structures and games to ensure our netballers get some netball time in 2020," she said.
Meanwhile, Netball Fiji conducted a successful fitness test three weeks ago for its elite squad members.
The Fiji Pearls had a disastrous 2019 Vitality Netball World Cup losing all their three pool games; easy beats, Samoa beat the national netball team 53-42 for the 13th place play-offs – under the guidance of former Australian Diamonds, Vicki Wilson, who was appointed in June 2016 for a three year term.
The Fiji Pearls are currently ranked 17th in the International Netball Federation rankings, a far cry from the 6th placing after the 1999 championship.