'Smart' rugby – Cotter wary of Ikale Tahi trio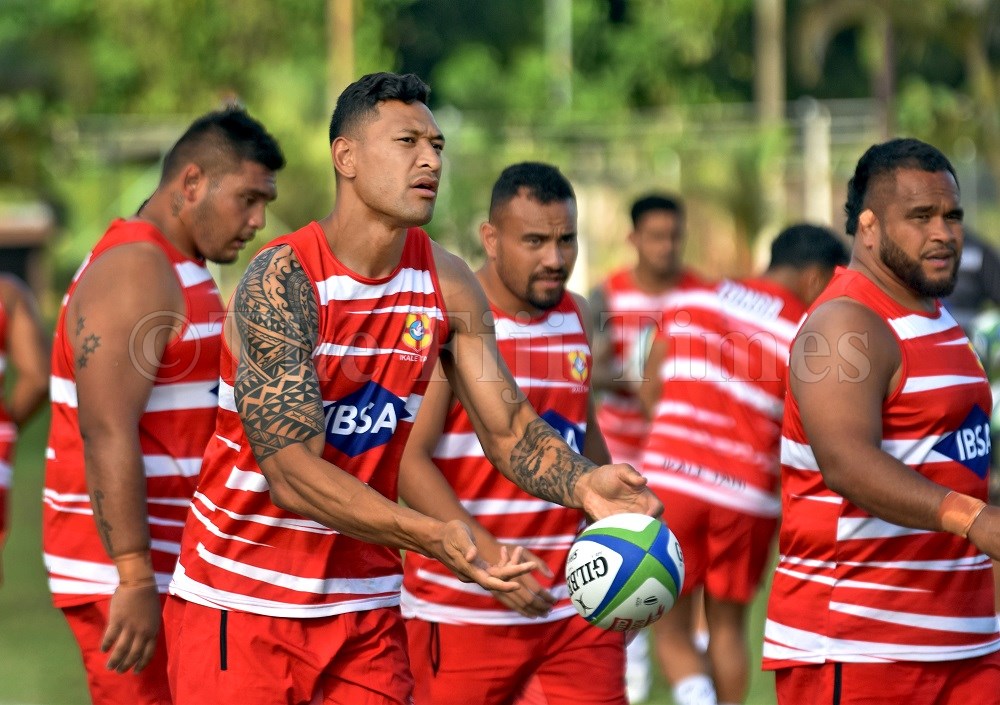 Vodafone Flying Fijians head coach Vern Cotter says his team is ready for its opening Pacific Nations Cup match against a Tonga side bolstered by a former Wallaby and All Blacks players who will show a lot of emotion at the ANZ Stadium in Suva on Saturday.
Former Wallaby Israel Folau, ex-All Blacks Malakai Fekitoa and Salesi (Charles) Piutau have all been named in Tonga's national rugby squad for the first time.
The former internationals have bolstered the Ikale Tahi side thanks to a recent change in World Rugby's eligibility rules.
"We know those players have certain traits and we will look to shut them down in that area," said Cotter.
"Tonga is always physical so we need to be ready to face the one-on-one confrontations from the set-pieces. Our go forward is important and we need to dominate in that area."
Cotter knows the challenge his players will face going up against the likes of Folau, Fekitoa and Piutau, and said his players needed to work smart.
"Folau is very good in the air depending on how we kick. Fekitoa has good feet in the midfield and we will have to keep an eye on him. We know how dangerous they are so we will focus more on our game in order to shut them out."
With the arrivals of the Europe-based players into the squad, Cotter will have the freedom to choose his best players to represent the nation in their first match on Saturday.
"As players come in, it will be a good time to test them and obviously prepare them for the November series and the Rugby World Cup.
"For the players that came in last week, we would like to give them an opportunity to see how they play. You will probably see a shift in our games and we have faith these players have what it takes to do the job."
The Flying Fijians take on Tonga at 3.30pm while Samoa takes on Australia A at 1pm.