Skipper Cup: Katonibau eager to learn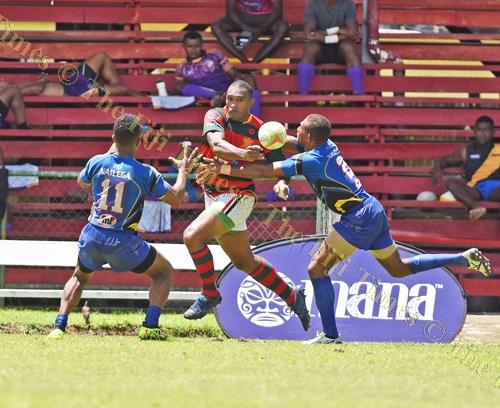 Northland coach Aisake Katonibau is eager to learn when he takes on Ilaitia Tuisese's Naitasiri today in their Skipper Provincial Cup opener at Gatland Park in Korovou today.
"Tuisese is a tactician," Katonibau said.
"He is one of the best in the game, and it will be tough to square shoulders with him."
Katonibau said while still green to coaching, he was ready to take on the challenge during this Skipper Cup.
"It is going to be an exciting tournament, and first for us is Naitasiri.
"Naitasiri is a champion side, and as we saw last year they reached the final.
"They have a powerful pack, and execute their game plan very well."
Katonibau said for the new inclusion to the side they would take things slow but wouldn't give in without a fight.
"I know my players are ready for the job ahead, and with the right opportunities learn what we can."
Northland and Naitasiri meet today at Gatward Park in Korovou at 3pm.
Northland line-up: 1. Joeli Veitayaki 2. Osea Seru 3. Jacoro Kenatale 4. Manueli Lagai 5. Samisoni Tubailagi 6. Mosese Qionimacawa 7. Apimeleki Nacagilevu 8. Talatala Tokaibai 9. Jovilisi Taraka 10. Joape Dreu 11. Pita Wilson 12. Joseva Rokomatu 13. Vito Wairakia 14. Menausi Radruguwale 15. Saint George Talei. Reserves: 16.Uraia Merukula 17. Inoke Ravuiwasa 18. Lorima Nodrakoro 19. Emori Logavatu 20. Sakiusa Baseisei 21. Jemesa Dreu 22. Emosi Mulevoro 23 .Sikeli Vakadewabuka