Silver Ferns connection helps Tactix land Karin Burger
16 September, 2020, 12:40 pm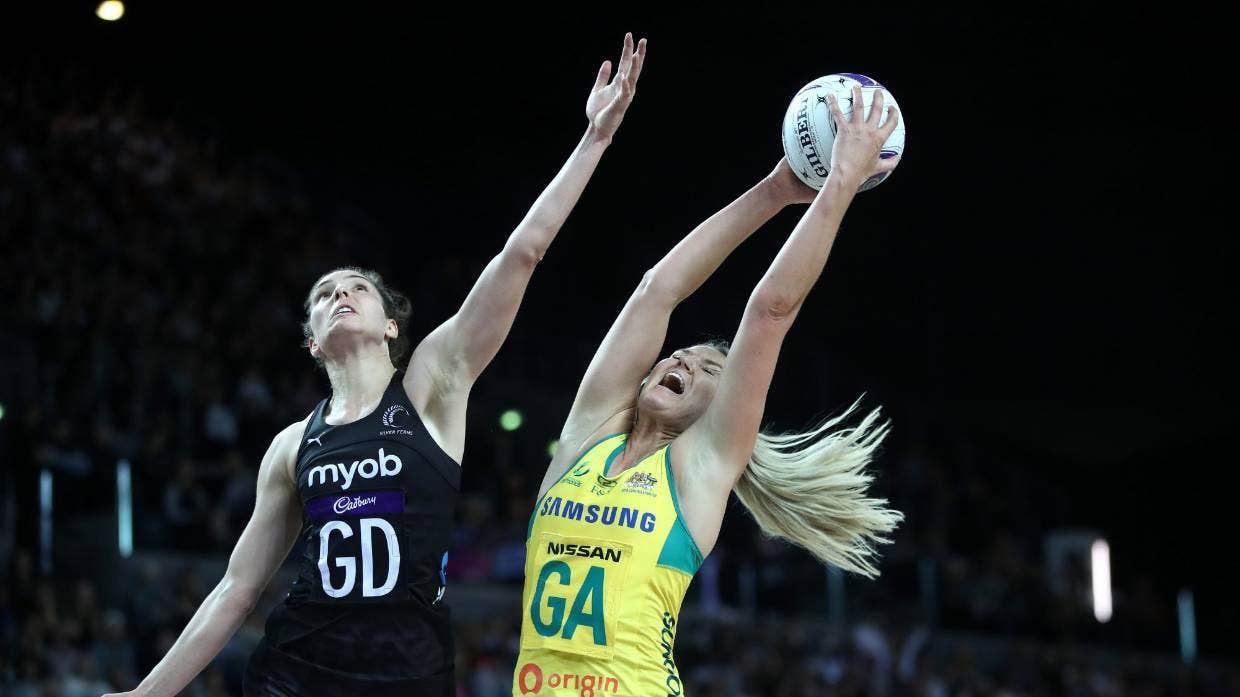 Leaving her family in South Africa to move to New Zealand as an 18-year-old, Karin Burger is no stranger to making difficult life decisions.
Silver Fern Burger made sure she left no stone unturned when making another tough call, switching from the two-time defending champion Central Pulse to the Mainland Tactix.
Having lived and worked in Wellington for the past eight years, and starting her netball journey in the Central zone, and with the Pulse since 2017, Burger weighed up the pros and cons.
The chance to start at goal defence for the Tactix, her main position for the Silver Ferns, was a powerful lure. Teaming up in the defensive circle with Tactix captain Jane Watson, the Ferns' first-choice goal keep was another drawcard.
At the Pulse, the 27-year-old predominantly played wing defence with Silver Ferns centurion Katrina Rore at goal defence.
Since Ferns defensive legend Casey Kopua retired after the 2019 Netball World Cup triumph, coach Dame Noeline Taurua has preferred Rore at wing defence for the national side, and Burger at goal defence.
Telling her Pulse team-mates, who she has shared grand final wins with the last two years, was incredibly hard. Burger had formed strong partnerships and memories with the side over the past four years and said they had become like family.
"I was torn between the two [teams] really. I had my week of sulking and being sad about it. I put that aside realising what an exciting opportunity this is.
"I thought I've made a big move once in my life. I guess compared to that, it's not such a big move. Wellington is only a flight away. It was a tough week up until I made that decision."
Burger and Watson shape as the Ferns' defensive circle combination of the future. Being able to line up alongside Watson on a weekly basis would only help strengthen Burger's play.
With Temalisi Fakahokotau wanting to be closer to family in Auckland and joining the Waikato-Bay of Plenty Magic, there was a glaring vacancy in the Tactix defensive end.
"I'm really, really happy about being able to play with such an amazing defender and just learning from her and sharing a little bit of myself as well," Burger said about playing alongside Watson.
"What we've proven with the Pulse over the years is a good unit can make a very big difference. It's not necessarily about individuals. So I'm very excited about seeing what we can do down there with the unit as well."
Attracting a player of Burger's ability to the Tactix was a boon for the vastly improved side, who won nine games in 2020 – their most in team history.
Moving countries as an 18-year-old to challenge herself and grow her netball, Burger was a tough, dedicated individual, Delaney-Hoshek said.
"She's always had this real determination and a kid that leaves home to come over [from South Africa] and further her netball is always going to have that. That's why she plays like that.
"I know as a wing defence she picks up the most ball out of anybody in that spot. She can do that at goal defence too. She's a real ball winner."
Covid-19 means this will be the first Christmas Burger won't be able to visit her family in Vredendal, three hours drive from Cape Town, since she's been in New Zealand.
It's particularly tough given her sister Almarie has two children under the age of three, including a three-month-old baby.
Zoom chats or phone calls with Almarie, brother Gerrit, and parents Alma and Gerrit Sr, have been the norm for Burger.
Being away from her loved ones isn't easy, but it has been Burger's life for the past eight years. Winning a World Cup with the Ferns, domestic titles with the Pulse, and developing into one of the best defenders in the country, made the sacrifices worthwhile.
"I guess my background has enabled me to be the fighter I am and doing the things I have done and acknowledging it's not what a lot of people would or should do.
"I am quite proud of what I've been able to accomplish [with the Pulse and Silver Ferns]."