Saneem reports woman to FICAC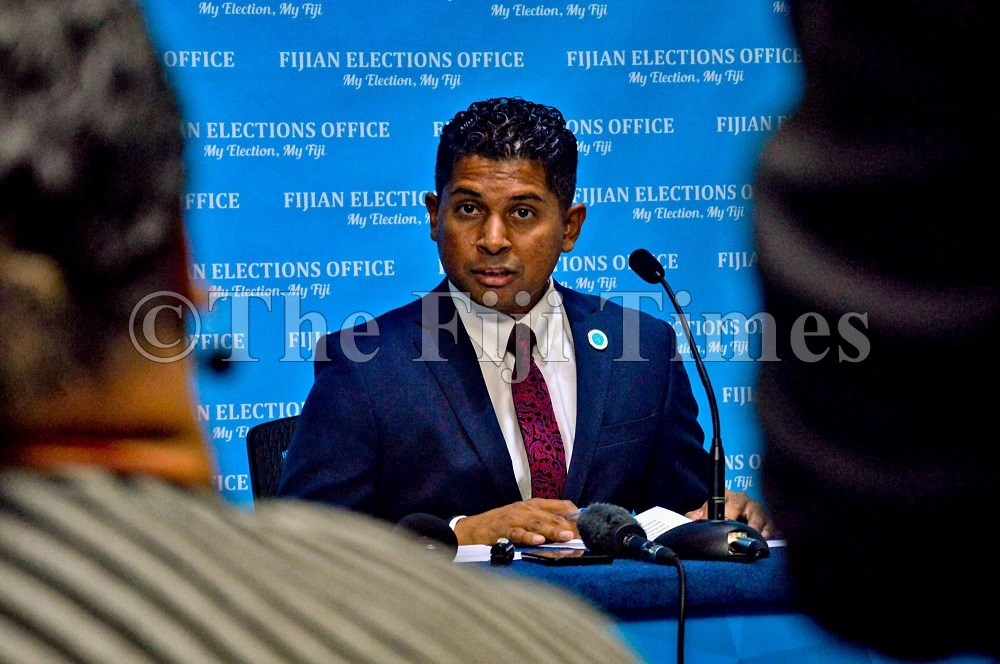 Supervisor of Elections Mohammed Saneem says he has reported Wailotua villager Biu Solia to the Fiji Independent Commission Against Corruption (FICAC).
In an article which appeared in this newspaper yesterday, Ms Solia had identified herself as a "former presiding officer" while making a submission to the parliamentary Standing Committee on Justice, Law and Human Rights during submissions on proposed changes to the Electoral Act.
Ms Solia had also questioned the transparency of electoral procedures, citing inconsistencies in vote count numbers in the 2018 polls. Mr Saneem said her comments regarding inconsistencies in vote counts were incorrect.
He said Wailotua District School polling station had 211 voters on voting day and from their verification of the voter list, they established that of the 276 registered voters at the venue, 207 villagers attended to vote.
"The other four votes were by the election officials and we also identified that voters who lived in Wailotoa Village 1 and 2 and Malabi, which is situated near the school, were registered to vote at this venue," he said.
"The presiding officer was Mr Waisiki Tamani and there is no record of any person by the name of Biu Solia to have undertaken any role as an election official at the Wailotua polling station."
Mr Saneem said in 2018, the FEO verification team inspected the protocol of results and had to rectify the number of votes for candidate 518 (Lynda Tabuya) as their records had five votes for her which was not reflected in the protocol of results.
"I feel that the standing committee was given false information at this consultation session and I would like to point out that the information published in the national daily newspaper is incorrect and the newspaper failed to carry out any verification or clarification on such information."
* The Fiji Times is reporting on submissions made to the Standing Committee. It reports proceedings of the committee as they occur. If the Supervisor of Elections wishes to respond to those reports, he is of course free to do so – as he did yesterday. – Editor