Saneem clarifies complaint letter
5 October, 2022, 10:15 am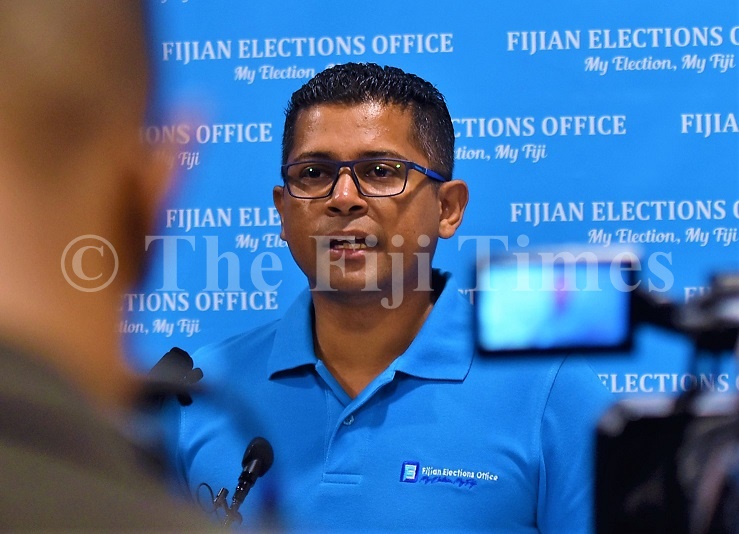 Supervisor of Elections Mohammed Saneem says the complaint received from The People's Alliance party on Monday afternoon is only two pages and not a 50-page letter.
At a news conference yesterday, the SOE said the Fijian Elections Office was yet to determine who the complaint was against.
"We do not believe that statements made in the media by The People's Alliance is a proper understanding of the law," he said.
"And at this point in time we have not determined who is to respond to the complaint primarily because the complaint itself is confused in relation to who the alleged individuals are and what office they hold.
"Not to worry we will deal with it later today (yesterday) and sending it across to whoever we feel is the rightful respondent to the complaint."
The People's Alliance party said it had written a 50-page letter of complaint against the FijiFirst party to Mr Saneem.
At a news conference the same day, PA deputy leader Manoa Kamikamica said the letter contained a dossier of evidence to support their claim of "massive vote-buying tactics" by the FijiFirst Government.
He claimed the evidence would point at the FijiFirst Government's violations of the Electoral Act and Section 22 (3) of the Political Parties (Registration, Conduct, Funding and Disclosures) Act of 2013.