Ryder tells his tale
22 February, 2020, 12:00 pm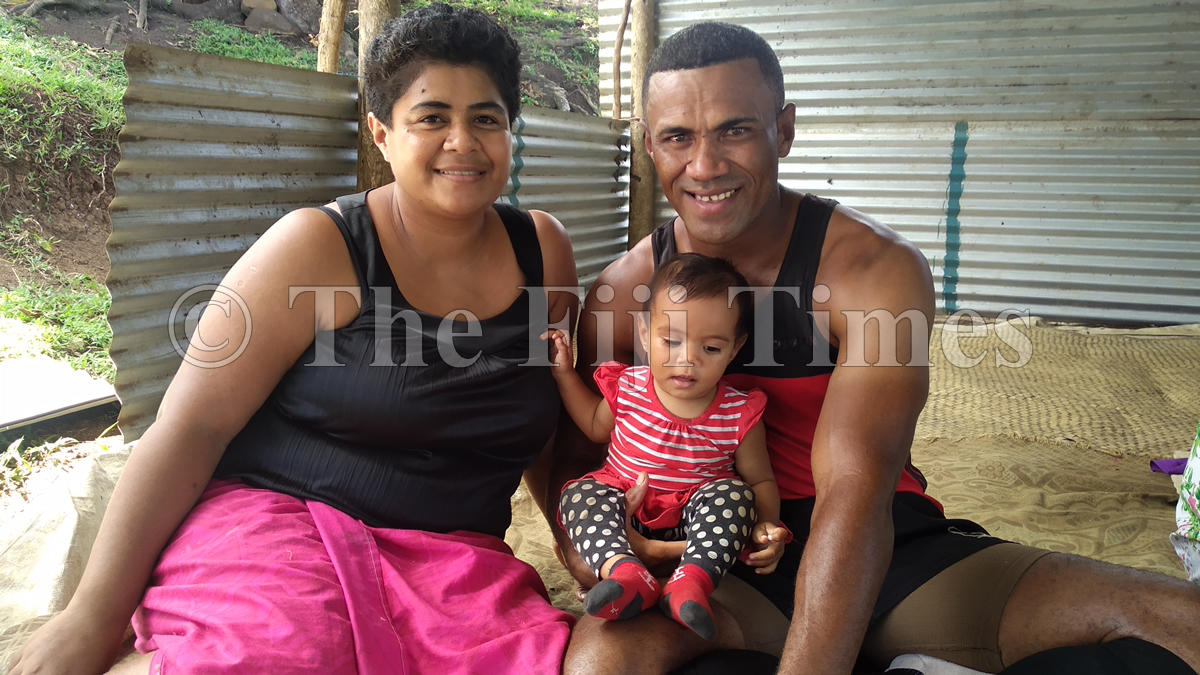 ANOTHER renowned Fijian rugby player has come out in the open about the difficulties he faced during his playing days and when playing overseas.
After rugby world was touched last year by the story of the fall from fame of Flying Fijian Rupeni Caucau, former Fiji 7s star William Ryder, regarded by many as the Waisale Serevi prodigy, also had his share of difficulties.
Ryder was only 22 years old when he secured a spot in the national sevens rugby team when he played for PWD Bure at the Marist Sevens in 2005.
He signed his first contract with Japanese Toyota Verbitz Rugby Club in 2006 before moving to France in 2011 to play for Stade Montois.
These two moves, he said, was the beginning of a crumbling journey that he never dreamt of.
"I am grateful, forever grateful to those who helped me in my rugby journey and especially to Tamai Una (Waisale Serevi) for always being there advising me and cheering me on to do better," Ryder said.
But for this Bua native, who has never travelled overseas at all, the contracts became an issue of a culture shock.
"Being in Bua and around the country all my life, no trips taken at all to any foreign land and having signed contacts to pay rugby that side, was all a new thing for me.
"We may enjoy the surrounding and company, but trying to settle into a totally new lifestyle surrounded by a different culture with many ethnic groups was not easy.
"The financial side of these contracts were really good, but it was the first time for me to handle such a huge amount of money."
In Fiji, he remembers handling $20 and being able to save part of it.
"But when you see $1000 Euros ($F2392) and I was still young at that time and being alone in a foreign land, was a great challenge.
"Living in a much bigger and developed world, all alone and your family are thousands of miles back home in Fiji, you're certainly alone," he said.
"That is why we need to train our children about saving and investing from a young age. I am pleading with parents to help our children, especially our sons because they love rugby.
"This is to prepare them for the long run because if they are faced with similar situations, then they know how to handle it.
"The situation I faced and other rugby players also went through should not happen to our sons. I was not trained to deal properly or handle money, so it was difficult for me."
The rugby contracts, he said also included attractive and lucrative deals.
"But the most important part that was missing was the inclusion of families. My family couldn't join me and that was a challenge. We talked with executives of both clubs about getting my family over to join me, but when I got there it was a totally different story.
"So it's not easy being alone and missing your wife and children. I know I am not perfect, I got involved in unforeseen circumstances and I know people pointed fingers at me, probably made fun of my situation, but I am blessed that looking back at those days, I know the only faithful man who stood by me was God."
His only plea to parents is to teach children how to save money, spend wisely and invest.
"Parents are to also train and teach their children well based on the word of God. Once they are grounded well, they'll have no problems in the bigger world."
While Ryder has shared challenges of contracts with rugby clubs overseas, his wife Veronica believes that when Fiji prays for the players, their families should also be included.
"Wives of rugby players should always be remembered," she said.
"Being wives of rugby players is not an easy life because we all know things that happen when fame is part of our family.
"So if the nation prays for our players, please also remember their families, please."
Feb 19: Ryder braces for a return to 7s
Feb 17: Ryder to participate in Marist 7s tournament