Resort chain reaches out to affected families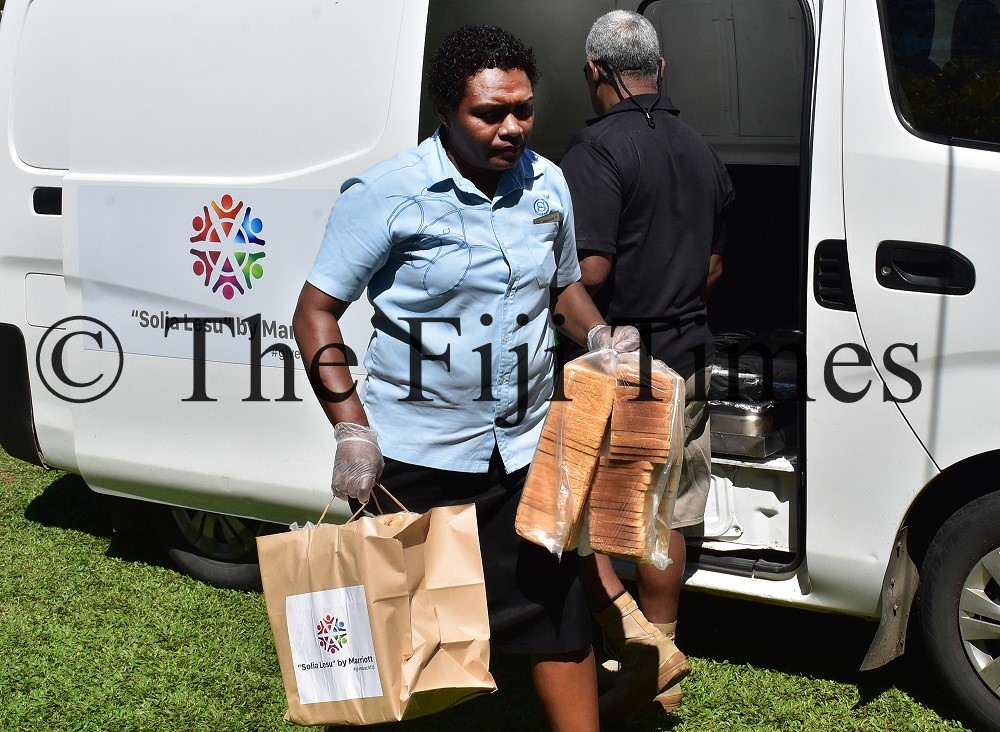 Marriott International Fiji management staff continued with their efforts to help COVID-19 affected families in the tourism industry through their Solia Lesu initiative.
The group visited families on the Coral Coast after assisting those in Nadi and Lautoka.
Fiji Marriott Resort Momi Bay general manager Silvano Dressino said the Solia Lesu platform had provided a great way for the resort chain to reach out to affected families.
"A part of our Marriott culture is to support the communities we are operating in," he said.
"Whilst we support our landowning communities regularly during good times like donating Christmas goodies, it is even more important to support them during challenging times we are facing right now, when most associates are on leave and staying at home.
"Not only do we care for our guests, but we ensure our associates are also well taken care of."
The leadership group teamed up with Yees Cold Storage Ltd during their Coral Coast assistance drive.
According to the resort, Yees Cold Storage Ltd assisted the group with food products during their food drive.
The Solia Lesu program was established by the resort chain after thousands of workers from the tourism industry found themselves out of work after the COVID-19 pandemic crippled the travel and aviation industry.
The program has since benefited health workers and first responders in the front-lines of the fight against COVID-19.