Radradra to feature in Taveuni 7s tournament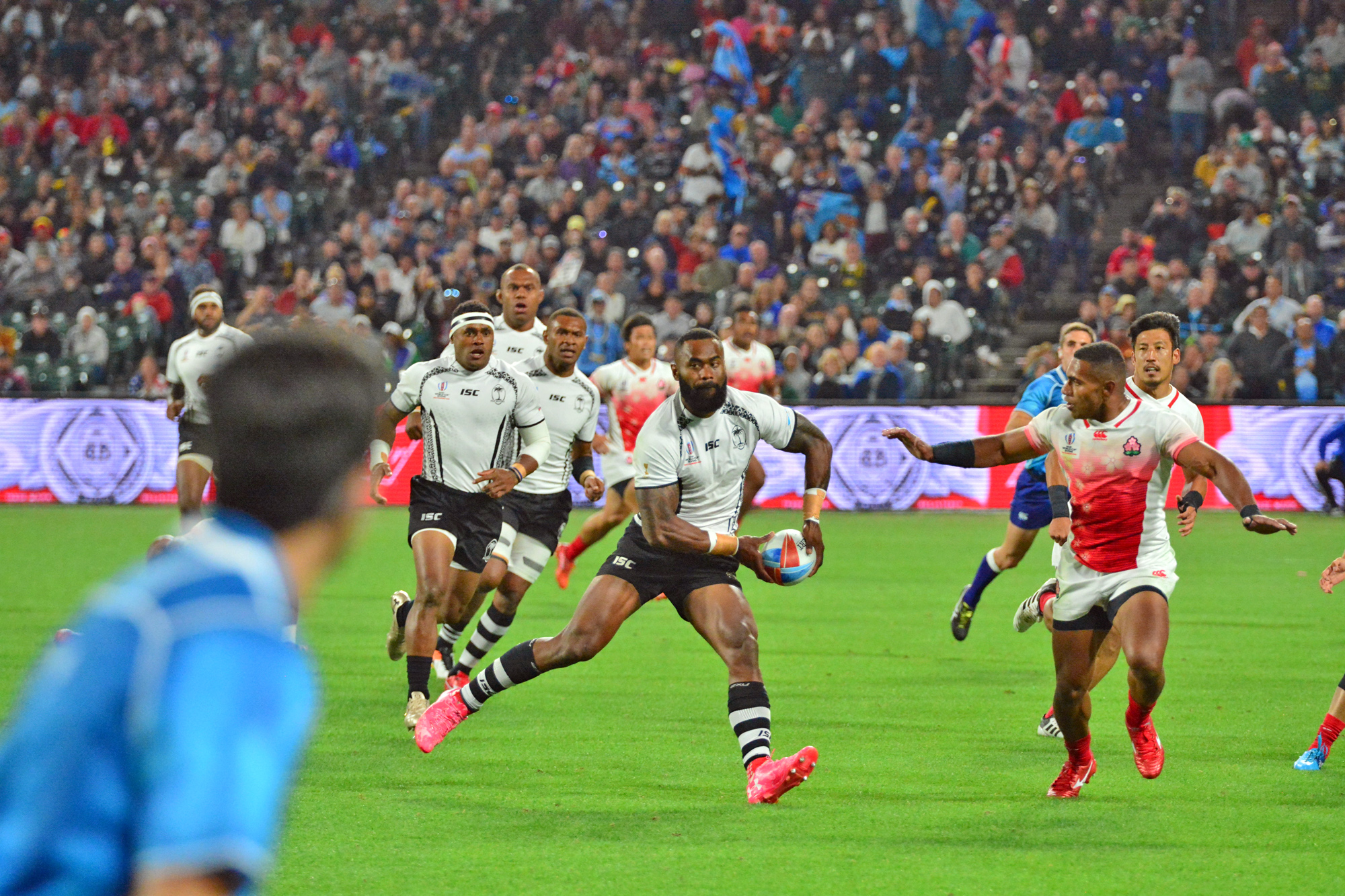 THE Radradra 7s tournament scheduled to held next month in Taveuni has built an impact on maritime clubs competing against teams from the mainland in trying to get the opportunity to participate in the tournament.
The tournament sponsor himself and Flying Fijian France-based rugby player Semi Radradra is financially supporting the event with $20,000 as a way of giving back to his island home for grooming him and his rugby career.
The tournament is a way Radradra gives back to the community, and village club- the Somosomo Sharks his home team where his talent was noticed playing in a local competition.
He is expected to be part of the tournament. A total of 32 men's team will partake in the main competition, 28 men's in the under-20 division and 28 womens netball teams.
In the men's main competition 26 teams have confirmed their registration of $500 and the organisers are urging interested participants of the under-20 and netball to register with $250.
Local sevens giants, Police rugby sevens team, Ratu Filise, First Light Taveuni, Somosomo Sharks and Army LCF are some of the 26 teams that have registered.
More than 10 teams from the mainland have confirmed their participation, six teams from the West, two clubs from Kadavu and three from Suva and the numbers are expected to increase.
In the men's competition the cup winner gets $8000 and the runner-up receive $4000 and in the under-20 division, the winner claims $2500 and runner-up gets $800 and the netball tournament winner walks away with $1000 and the runner-up wins $400.
Meanwhile, the tournament will be held on June 19-22, at the Welagi ground on the island of Taveuni.
The tournament is also expected to attract many big names in the sport and some Fijian players playing in France.