Clayton Lewis re-signs with Wellington Phoenix ahead of homecoming game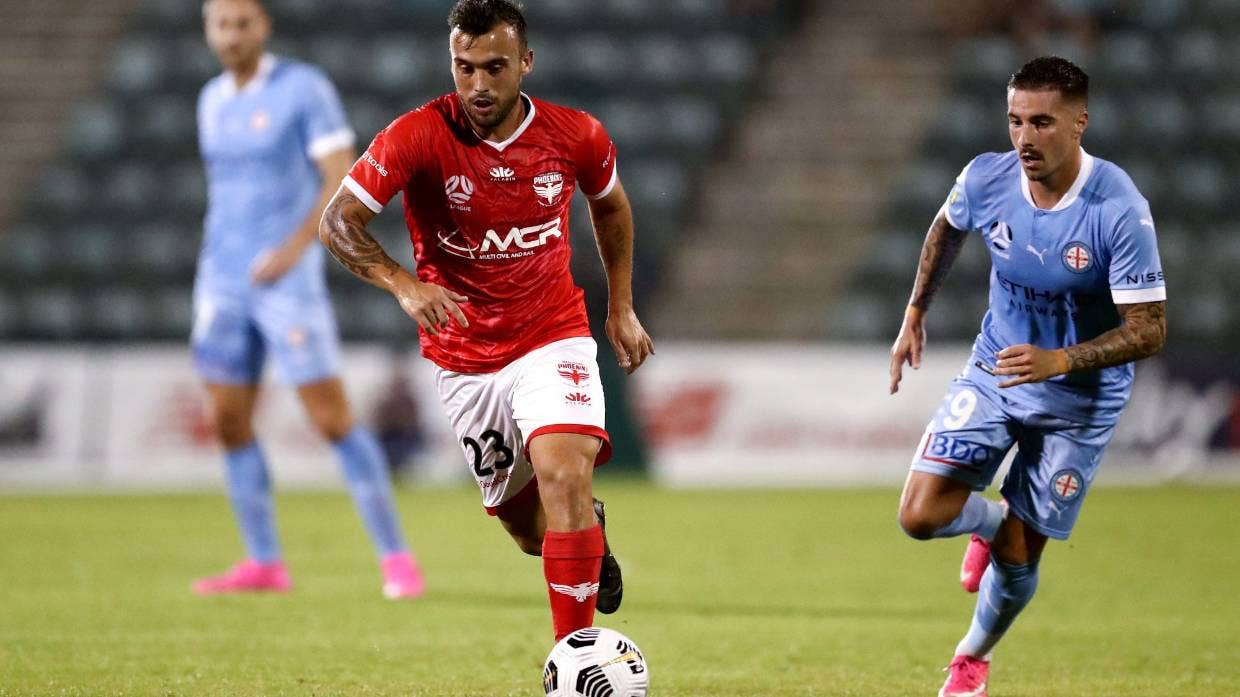 Local lad Clayton Lewis should get to experience more than just one game at Sky Stadium after signing a two-year contract extension with Wellington Phoenix ahead of Saturday's homecoming fixture.
The New Zealand international has been rewarded for his strong debut season in the A-League after cementing himself as a regular starter in central midfield alongside either Alex Rufer or Cameron Devlin.
Lewis has featured in all 22 games for the Phoenix this season, but was initially deployed as an attacking midfielder before finding his feet in a deeper-lying role.
Due to the team's relocation to Wollongong in the wake of the Covid-19 pandemic, this Saturday's game against Western United will be the Wellington Olympic product's first for the Phoenix at Sky Stadium.
"It means a lot to me to re-sign, growing up and watching the club, always being a fan and now this season I'm putting the jersey on – that's quite a big thing for me and to be able to walk out at Sky Stadium with the fans out there this Saturday is going to be special," Lewis said.
"I didn't really expect to play as much as I have done, so obviously I'm really happy about that and I'm really enjoying it.
"I think playing in the [number] 6 [role] is a little bit different to my usual position, but I get the ball a lot more and I can showcase my passing abilities from a little bit further back, so I'm definitely enjoying playing in this position."
Lewis scored his first goal for the Phoenix in a 4-1 win over Melbourne Victory in March.
Phoenix coach Ufuk Talay said the 24-year-old's contract extension was richly deserved after a series of consistent performances.