Pork sales up in Fiji as domestic demand increases
25 October, 2021, 7:00 am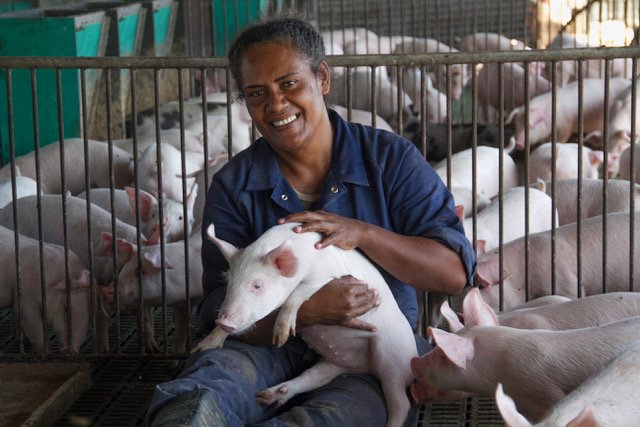 Fiji's pig industry recorded a 233 per cent increase in domestic sales despite losing 60 per cent of its market when COVID-19 shut down the country's tourism industry earlier this year.
In a statement, Vuda Pig owner and president of the Fiji Pig Association Simon Cole attributed the increase in domestic sales to the local demand for pork.
He said the impact of COVID-19 was of grave concern to most businesses.
He said the commercial pig industry used to sell 1000 tons of pork a year before the pandemic, of which 700 tons were purchased by the tourism industry.
"We were suddenly faced with a major crisis. The domestic market historically only purchased 300 tons a year, mostly for supermarkets, shops and restaurants.
"While we had the stock to produce the 700 tons, we, obviously, did not have the market."
Mr Cole admitted that one of the challenges they faced was adjusting to the domestic market where the industry had to reduce prices as much as 50 per cent to increase sales.
"We continue to carry the burden of the cost of feeding the pigs even with the much smaller market.
"With tourism, we received top prices selling to the top end of the market, but that no longer exists."
As the industry normalise operations, however, he says they still have a long way to go.
"Some of our major producers have cut production by as much as 40 per cent and many of our small commercial piggeries have gone out of business."
Even though Mr Cole said the industry had little choice and were not prepared to expand the domestic market, they were happy that they were able to increase their sales without the tourism industry.
"I believe the country can be proud of our pig farmers for their adaptability and resilience in sustaining the pig industry."