Police: Only Qiliho can comment
26 August, 2019, 12:35 pm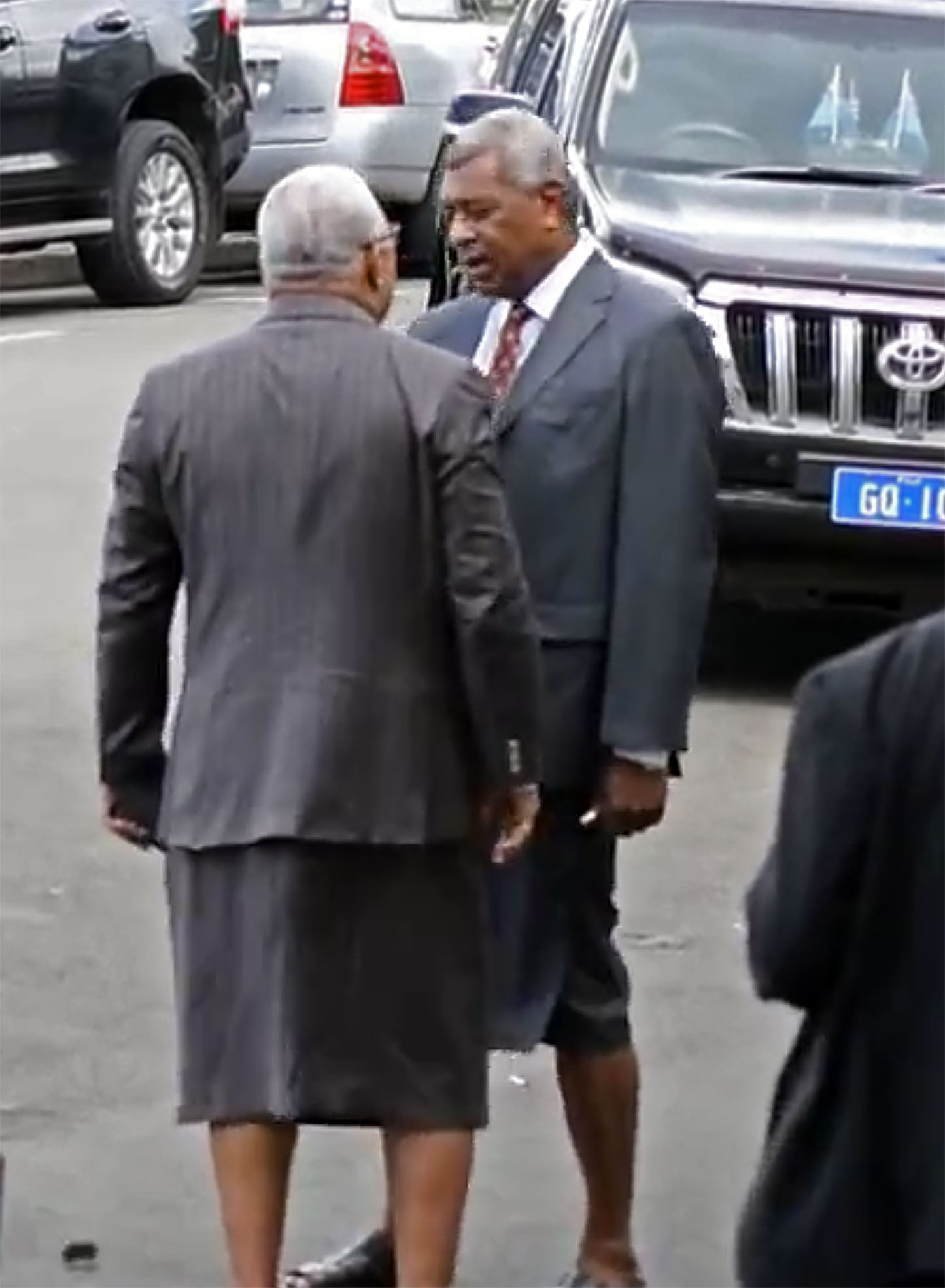 POLICE comments on the alleged manhandling of Opposition member of Parliament Pio Tikoduadua by Prime Minister Voreqe Bainimarama will only be made by Commissioner of Police Brigadier General Sitiveni Qiliho.
Fiji Police Force spokeswoman Ana Naisoro said Brig-Gen Qiliho was the only person authorised to comment on the investigations of the case.
Ms Naisoro said Brig-Gen Qiliho was still on an official visit to Pagopago in American Samoa.
The alleged incident took place on August 9 outside the Parliament in the presence of Opposition member of Parliament Lenora Qereqeretabua, National Federation Party youth leaders, the PM's bodyguards and news reporters.
During the Parliament sitting on August 9, Mr Tikoduadua raised a point of order informing the Speaker of the House, Ratu Epeli Nailatikau, that the Prime Minister allegedly swore at him, broke his glasses, insulted and threatened him.
A point of order was also raised by National Federation Party leader Prof Biman Prasad who urged the Speaker of the House to listen to Mr Tikoduadua and condemn the actions of the Prime Minister.
In response, Ratu Epeli ruled that the incident had nothing to do with what was on the agenda on August 9.
He added that the ruling of the Speaker was based on what he sees and what he hears. He said he couldn't make a ruling if he didn't notice anything which was why the normal procedures should happen.
He advised Mr Tikoduadua to submit a report to whatever authority he thought it should go to. Later that afternoon, Attorney-General Aiyaz Sayed-Khaiyum called a press conference where he explained that they would "let due process take its course".
"It is of course, and would be, highly improper for a complainant and also the media to act as judge and jury and arrive at a conclusion even before any police investigation is completed," he said during the media briefing.
"The matter relating to the alleged incident is with the police and the honourable Speaker of Parliament, and those two independent bodies will deal with matters through their own mechanisms."
Meanwhile, more than two weeks after the alleged incident, a 24-second video showing the alleged incident surfaced online.
During the NFP annual general meeting in Lautoka over the weekend, Mr Tikoduadua said he was relieved that the truth was finally out and he hoped that police would carry out their duties to the law.