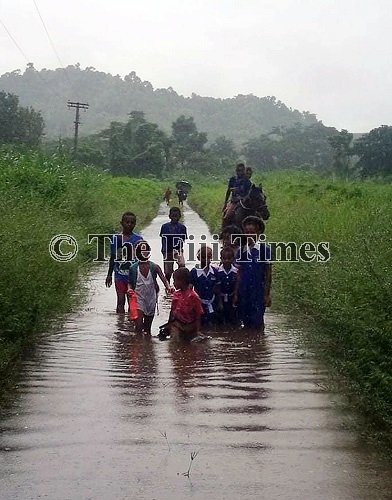 About 200 people from four settlements in Ra are urging Government to repair a road that connects them to schools and health facilities.
Villagers from Cavucavu, Namonamo, Vatudina and Cevunaaqa settlements have to walk home as vehicle access on the Nakorotubu Rd isn't possible because of to the deteriorating road condition.
"This is a registered road and it was graded and workers came to clear off debris and that is that — nothing more after that," said villager Milika Naulumatua.
"Last week we wrote to the Ministry of Economy highlighting this. We have yet to receive an update."
She said part of the road near Cavucavu settlement was flooded on the first day of school last week that affected students from reaching school.
"The villagers here have to walk as vehicles don't want to cross the parts of the roads that are bad,' said Ms Naulumatua.
"The nearest maternity hospital is at Navunibitu and women have to walk across these damaged roads to catch transport in order to take their babies to the hospital."
She said all the villagers wanted was better road conditions.
The road is also used by Navuniivi villagers who currently use boats to come to the mainland.