Players thankful – Vanuatu imports looked after well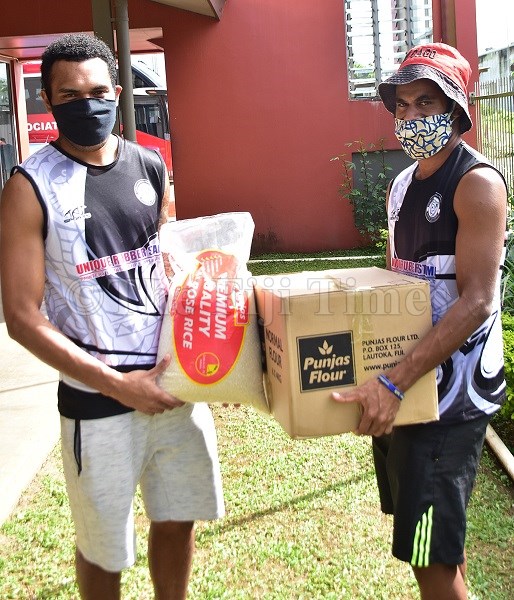 Vanuatu footballers Alex Saniel, 24, and Asaraia Soromon are thankful to their Fijian counterparts for looking after them during their stay here as the COVID-19 pandemic continues to plague the country.
The Vanuatu football imports who play for Suva Football Association are among sports personal who are also facing the full brunt of the pandemic.
With oceans away from home, the pair are thankful that those who brought them to Fiji, the executives of Suva FA and Fiji Football Association, had been looking after them well. "We came to Fiji because Fijians are the football stars of the region. We came here to learn from them." The Vanuatu national reps were recruited early this year by Suva FA. Saniel is a Vanuatu U17, U20, U23 rep and played for Lautoka FA, Papatoetoe FC and Frenciples United FC in New Zealand.
"I thank Suva and Fiji FA for helping us with rations and also help for our families at home," Saniel said.
"I am worried because my family is back in Port Vila and this virus is spreading every day. I am keeping myself safe because I am far away and helpless."
Suva soccer president Ritesh Pratap said the pair had been assisted during this lockdown including food rations distributed by Fiji FA.
"We thank Fiji FA for helping our players with rations. We had been assisting our reps including our foreign players since the lockdown started
"We pay their rent, continue to give them allowance and motivate them because they are far from their homes.
"We thank our players who are working because in our meeting they agreed to give their share to those who are not working and our Vanuatu boys.
"The solidarity of our players during this lockdown had brought everyone closer and we know when the games resumed, Suva will be a very strong side."