People – Viniana forges ahead
20 September, 2021, 2:14 pm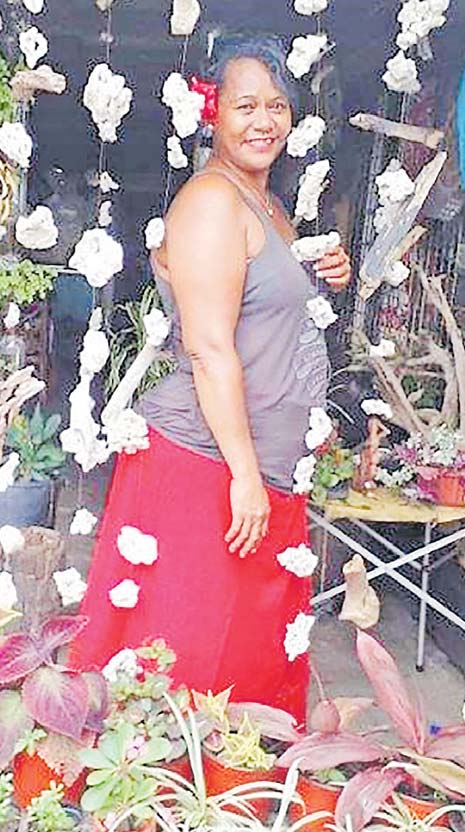 No one expected COVID-19 to turn the tide on hotel workers, but it did as the economy crippled and businesses shutdown Fiji-wide during the first wave.
Out of the thousands Viniana Taginavulau too lost her job in the tourism industry last year.
As a soon as that happened she began to look for an alternative and decided to establish a kava and barbecue business to put food on the table and to meet her family's needs.
The Visoto, Ovalau, lass said she ventured into the kava trade because she noticed there was high demand for quality product.
The Vatukarasa, Nadroga, resident said despite the fact there were many people engaged in selling kava, many were not able to provide consistency in quality, quantity and supply.
One of the biggest attractions was the fact that it was a quick earner.
"People drink grog every day, and I can make around $60 a day, but on weekends I can earn much more than that,"
Viniana said.
"My husband, John Payne, managed to get employment as a seasonal worker and travelled to Australia before the pandemic while I worked at a popular hotel on the Coral Coast for eight years as a food and beverage attendant.
"I really loved my work in the tourism industry because I got to meet a lot of people every day and it made my work interesting.
"It was really hard when we were told that the business was going to close down because no tourists were coming to Fiji.
"So, I quickly thought of selling grog and barbecue on the roadside to be our source of income.
"I also love to plant flowers and many times people also buy pot plants from me. I had to think of something really quickly because I had to pay for my rent and electricity bills and provide meals for my family."
Viniana said she has four sons and the eldest Josefa Boseiwaqa, 22, helped her with gardening and planting crops in their backyard garden.
"My second son works as a security officer with my husband at Luvuluvu in Nausori and its been more than three months since we last saw each other.
"My two youngest boys are students at Sigatoka Adra High School."
Vivinia said she was brought up in Suva and attended Raiwaqa Primary School, now John Wesley Primary, and completed her high school education at DAV Girls College.
She attended Fiji National University in 2011 where she studied tourism and catering.
Vivinia said she had been married to Mr Payne for about 23 years and one of her proudest achievements was raising her four boys into the young men they are today.
"I told my husband I wanted us to raise our sons and I didn't want to burden other relatives with looking after them.
"So when my youngest son Timothy reached kindergarten age, I started to look for a job in Sigatoka and I was blessed to find a job at the Crow's Nest Resort."
Vivinia said she was ready to return to work as soon as borders opened and tourism picked up again.
But in the meantime, she said she continue selling kava, barbecue and pot plants.