Parties: Life in Fiji becoming harder
12 October, 2018, 12:15 pm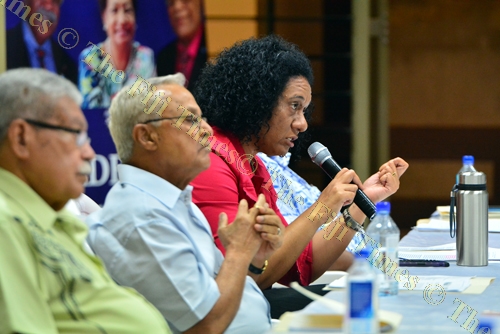 SOME political parties believe that the escalating cost of living, salaries not kept at pace and jobs hard to come by are hurting a lot of people.
The Unity Fiji party, National Federation Party and the Fiji Labour Party believe that life in Fiji is becoming harder with the rich getting richer.
As we head towards the 2018 General Election, The Fiji Times asked the seven registered political parties contesting the 2018 polls about their assessment on the economy and what would they do to raise economic growth?
The Social Democratic Liberal Party (SODELPA), Freedom Alliance, HOPE and the FijiFirst did not respond to the question when this edition went to press last night. Questions were sent to the parties via electronic mail (email) on Monday.
Unity Fiji party, FLP and NFP responded to the question. Unity Fiji party leader Savenaca Narube said he could confidently say that lives were harder in Fiji now than they were in 2014 and even in 2006.
"Data shows that our economy is seriously under performing. Our long-term average growth is only 2.5 per cent when our potential is at least 6 per cent. We are performing at less than half of our potential," Mr Narube claimed.
He claimed the economic performance was too low to create enough jobs for school leavers, too low income to keep up with inflation and too low to provide enough support to the poor.
NFP leader Professor Biman Prasad said Government talked a lot about Fiji's economic growth.
"But dig a little bit between the surface, and you will find a different story. Fiji's economic success is mostly a propaganda creation," Prof Prasad claimed.
"The reason we have had any growth at all is only because we have been able to avoid a military coup for 12 years. This has created some confidence. "But the growth we are achieving is not close to enough. We have averaged just over 2 per cent p.a. economic growth since 2006."
He said he believed in the old economic axiom that "everything is connected to everything else".
"If economics cannot make a better society, what is the point? And the same is true of economic policy."
FLP parliamentary leader Aman Ravindra-Singh claimed that the four coups since 1987 have inflicted immeasurable harm on Fiji's economy and her people.
"As a result of the devaluations brought about by the coups, the purchasing power of our dollar has shrunk by some 70 per cent," Mr Ravindra-Singh claimed.
He claimed this was a major factor in the outrageously high cost of living our people faced today.
"The current state of the national economy is thus extremely worrying both in terms of its impact on the ordinary people as well as its long-term significance to national development."