'Other factors' at play in rugby hosting decision: PM Jacinda Ardern
15 September, 2020, 11:47 am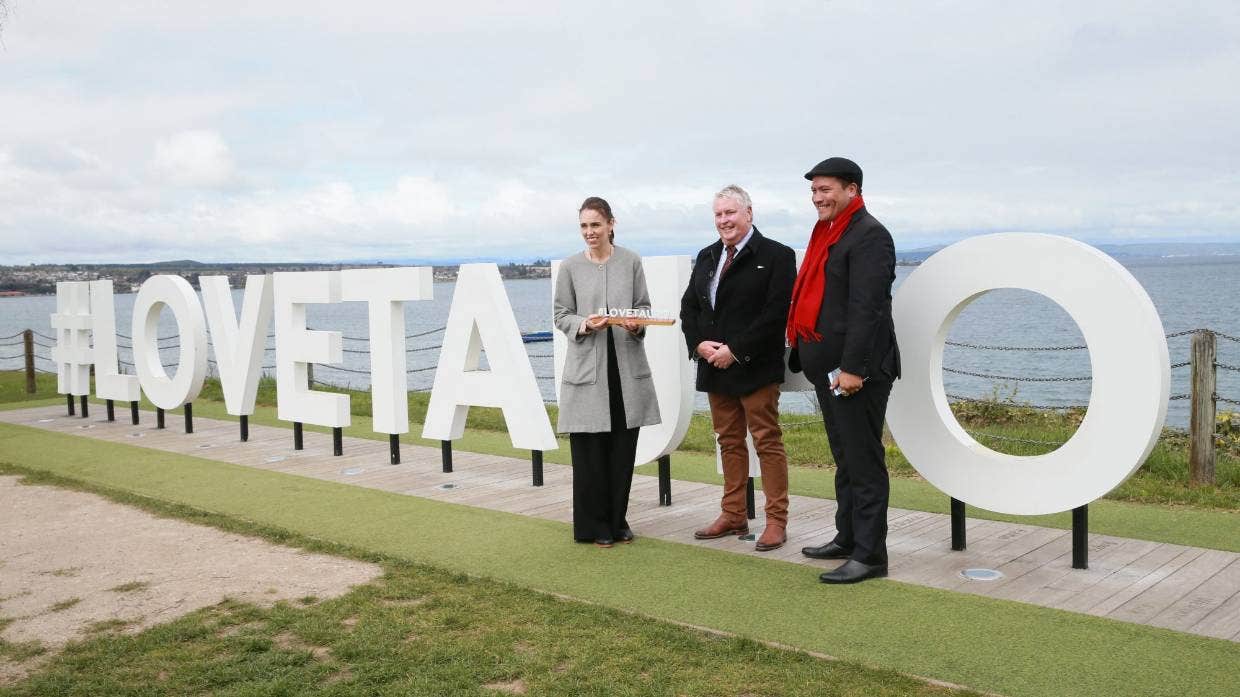 One day out from a Sanzaar announcement expected to hand the Rugby Championship to Australia, Prime Minister Jacinda Ardern has indicated the Government would not be totally to blame should that happen.
A report from across the Tasman on Wednesday said Australia could pinch the Rugby Championship from New Zealand due to superior commercial modelling and quarantine conditions.
"My view is that there are ways that we can accommodate our needs which is making sure it is done safely," Ardern said in Taupo on Thursday.
"But I would say those are not the only two factors in play. There are lots of commercial questions, broadcasting issues and so on. There's a lot in the mix but certainly I think we're doing what we can to take it very seriously."
On Monday, Ardern had said major international rugby series in New Zealand was a "real possibility" before the end of the year, despite the Covid restrictions.
No Government or New Zealand Rugby comment was made on Wednesday, with Hipkins the first to visit the topic, saying teams were working through the issues as quickly as possible.
He told reporters in the daily coronavirus briefing there were questions around how the Rugby Championship teams could train in isolation and what kind of "bubble" would be used for the teams.
"They need to be able to keep training through their isolation period, and so what sort of bubble arrangements you would put around that is one of the details which are currently being worked through."
Health professionals had to ensure the protections were as robust as possible, Hipkins said.
"The teams in that situation would be doing everything they could to ensure everyone has negative tests," he said.
New Zealand Rugby is keen to host the tournament in November and December. Contested by Argentina, New Zealand, Australia and South Africa, fears are growing Government Covid-restrictions may stymie the event.
Doubts were raised about the New Zealand's ability to provide enough hotels in the same location to provide the large visiting squads with sufficient training facilities while in two-week quarantine periods, a significant factor given South Africa and Argentina's lack of rugby this year.
Queensland and NSW have been touted as host venues, as the New Zealand Government hasn't charged to welcome visiting teams for rugby tests, as it navigates through a second wave of coronavirus cases.
Bledisloe Cup matches are likely to take place on either side of the ditch, the Sydney Morning Herald reported, but it is South Africa and Argentina's involvement that is turning into a logistical nightmare for organisers, who need to make a decision sooner than later.
Chief executives of Sanzaar member unions will participate in a phone hook-up late on Thursday evening to analyse the various options and make concrete plans.
NZ Rugby had provided options to Director-General of Health Ashley Bloomfield, but as yet none had been approved. Hipkins said he was aware of those discussions.
"There's a good degree of goodwill, but there's a lot to work through," Hipkins said. Quarantine measures needed to be "sufficiently robust".
Hipkins said any decision would rest with other ministers "but certainly there have been some very good and robust discussions".
New Zealand had been in the box seat to host the Rugby Championship, in which Australia, South Africa and Argentina will come together in a hub and play matches over a six-week period in order fulfil broadcast commitments.
Sanzaar confirmed in mid-July that New Zealand was the preferred host due to "Covid stability in the region" but then community transmission returned one month later via the outbreak, dubbed the Auckland August cluster.
All Black legend Sir John Kirwan demanded on Wednesday New Zealand Rugby and Sports Minister Grant Robertson show some transparency over the options for the Bledisloe Cup and Rugby Championship.
Queenstown mayor Jim Boult said the town had been working toward hosting all of the visiting sides.
"The intention was to isolate them in three different hotels, taking over the whole of the hotel," he said.
"They require about 70 rooms per team, and as you can well imagine we're not short of hotel rooms at the present time.
"So, my understanding is that the intention was that the teams would be isolated on arrival on entry to New Zealand, flown here on a chartered flight, and then isolate in the hotel for the period required before they could start to play."