OPINION: Reviewing the economy amid COVID-19
12 September, 2020, 9:14 pm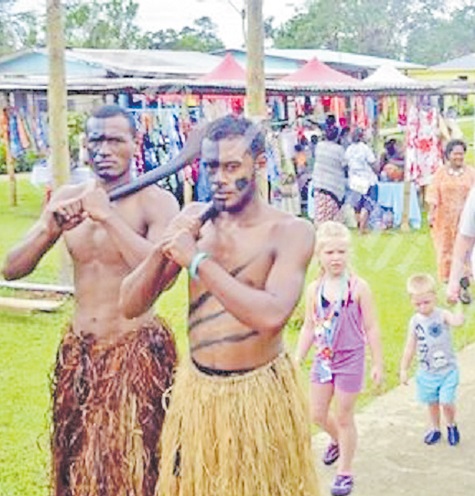 MID the COVID-19 pandemic, let me take this opportunity to applaud the adminis­tration for putting in place a welcoming budget to guide and steer this nation back to­wards normalcy.
Without doubt the whole world is going through tough times because of the spread of this deadly virus. Researchers are working tirelessly to discover a vaccine that could con­tain this deadly pandemic which seems to have shaken the whole world to its knees.
The researchers are working desperately to find solutions to combat this deadly disease and bring it under control.
In terms of the budget and in my interac­tions with people to whom I provide commu­nity service at large have expressed general satisfaction on the budget as a welcoming one, however, many have expressed dissatisfaction with the high price of consumer goods on the shelves of retailers as well as joblessness that has come about because of the COVID-19 pan­demic.
In my personal opinion, I feel that through certain cracks in the wall from pre-COVID-19 time which the planners did not put in place effective strategic policies and proposals that we inherited to the current COVID-19 pandem­ic time some six months ago.
Some of the policies and proposals need to be relooked at and critiqued and replaced with new ideas and alternatives with suggestions for improvements to create a much bigger im­pact on the economy.
The focus of this paper will mainly include the primary industries sector in particular agriculture as well as on my perspective to re­vive the tourism industry which from its hum­ble beginning had climbed steadily to become one of the highest income earner in terms of annual GDP for this nation until COVID-19 pandemic hit the entire world so hard that ev­erything sort of plummeted down to a historic low in terms of economic development.
From the early days tourism started from scratch and ended up becoming a booming in­dustry generating millions of dollars towards our GDP until the start of the COVID-19 pan­demic.
In order to revive this vital industry, we need to do this with great caution, vigilance and mutual understanding and trust with the collaboration of our regional neighbouring Pacific leaders.
For economic revival at a faster pace we need to critically examine some of the policies and measures that could be formulated and agreed with each country's full participation and total input on how to resolve this with a common solution that could be regulated to open up the borders to allow tourist to move in and out of the country without incurring ad­ditional costs to the travelers through quar­antine charges and other levies.
This may allow the tourism industry to be resurrected again.
Primary Industry sector:
(a) Enhancement of expert strategies for food security and export markets through wider consultation with producers and stake­holders in the supply and value chains. The current administration needs to carry out a thorough examination of the inputs that the producers lack and fully support them in or­der to produce and meet the market needs and the demand in terms of quality, quantity and consistency of supply. Cost effective measures should also be looked at for all actors in the supply and value chains;
(b) Enhancement to support fully SME's and new entrants in the primary industries sec­tor for economies of scale for local and export markets. Collectively the SME's will undoubt­edly create a significant impact towards the total output. Thus the growth on GDP will be impacted greatly as well;
(c) Enhancing exports of agro-produce through providing support to improve the quality, quantity and consistency of supply for demand and market-driven agro commodi­ties for which we have a huge market in NZ, Australia, EU countries and even US. While the NES program is a good initiative by current administration it lacks vision to realise the sustainability in quality and growth in quantity and the consistency of supply to meet the requirements of the market and demand driven produce. Sup­porting the infrastructure of exporters alone is not the answer to the above. We need to have a holistic application of the agronomic practices to realise the three important factors mentioned above. The market in NZ and Australia alone is huge and despite having the HTFA (high tem­perature forced air) quarantine facility as well as a sea-freight handling facility for fresh fruits and vegetable exports are available at Nadi Airport and more than 1500 tonnes of fresh fruits and vegetables could be exported annually. Sadly, pro­duction cannot be realised because pro­ducers are not supported to do the right and appropriate agronomic practices. In order to do this, we need to get produce GAP (good agricultural practices) starts right from the beginning with soil test­ing to be done as a first step. The fertility of soil throughout Fiji varies significant­ly for different localities and throughout the outer islands. It is very important to fully support producers with all forms of agro-inputs as well as land preparation and irrigation accessories to produce the desired quality, quantity and consisten­cy of supply to meet the demands of the market. Fiji imports more than $300m of fresh fruits and vegetables annually. What is happening to our local fruits and vegetables? If you look at the export data for agro- exports for the last ten years you will see a shocking trend of decline;
(d) Subsidising agro-inputs and land preparation to provide support in the improvement of quality consistency of supply as well as sustainability of supply throughout the years for non-seasonal commodities will bring positive growth to the economy. The current adminis­tration need to significantly increase its budget on agriculture and the primary industry sector to get a positive return on investment. These are also important income earners of the economy;
(e) Enhancing step-by-step negotia­tions with Pacific Island Countries on re­gional and global trade issues that should be resolved amicably particularly when many countries are going through the COVID-19 crisis. We need to embrace the challenges to move forward very system­atically to resolve any trade issues with our Pacific neighbors. What we need to do should impact the people we do trade with;
(f) We need to restore the alliances that will look for common grounds and genu­inely contribute to embrace and accept solutions for the betterment and mutual benefit of the countries that we do trade with. To do this we need to open up the border to allow access of visitors coming into Fiji without being required to stay in quarantine for 14 days since the full testing requirements will be thoroughly done in the country of departure with a certificate to be issued by their respec­tive Ministry of Health of that country of departure. We live in a global commu­nity and we need to enforce public health and safety measures and regulations for adoption; and
(g) A couple of new projects worth mentioning is the closure of the failed Battery citrus project in Vanua Levu and replaced with pineapple in Saqqara etc,. with a view to establishing canning fac­tory to open up economic activity in the North and thus creating job opportuni­ties for the rural people. A similar proj­ect could be proposed for Nakualowa in Ba and one for Dawasamu in Tailevu.
Revival of the tourism industry
Historical view of tourism in Fiji:
In the humble beginnings of the Suva Tourist Bureau formed in 1923 headed by John Herrick as the first manager and operated from the Old Club Hotel, In the time of sea navigation era in the informa­tion on selling Fiji's image to the world was through shipping companies.
However, during those days' hotels were not available apart from government rest houses and local hospitality homes.
In 1924, the administration appointed a committee to enhance and attract visitors to places of interest in Fiji. This body also published Fiji's image and at­tractive sites of visit to our immediate neighbors such as Australia and NZ as well as US etc.
In 1926, an estimate of around three thousand foreigners visited Fiji and the committee was supported by government for business licence and subsidy on trans­port to carry the tourist. Because of lack of funding little interest was shown to ac­tively pursue this venture.
However, over the years, with the sup­port through government grant the in 1930 the bureau kick started its operation with support from different governments and over the years became a booming industry till the beginning of the COVID-19 pan­demic around six months ago.
There is an urgent need to revive this industry as quickly as practicable since the $100m allocated will not last long and we will be left without a solid background to rely upon to provide for the jobless and those who are without any income.
Suggested possible solution to open up border to revive tourism flow amid the CO­VID-19 pandemic
Because the tourism industry is ex­tremely important to the economy it is therefore vital to ensure that a revival program is established through a work­ing committee to formulate policies and regulatory health measures that should be established with the collaboration of the committee of the country that we are negotiating with all health measures and policy regulations should be in strict com­pliance with WHO recommendations and standards.
A visitor to our shores will be tested for being quarantined at the point of entry. As the traveller will incur no extra cost as the traveller will carry a thorough test cer­tificate issued by the Ministry of Health of his/her country and vice versa.
Income to revive the economy will need to be generated at a faster pace since the $100m allocated through the budget will not suffice and will be depleted so fast that we will not be able to know what hit us, similarly NZ and Australia are giving money to those who are affected by the COVID-19 pandemic and whose jobs are af­fected.
For how long will they be able to sustain this?
I personally feel that we in the Pacific should work closely together to tackle the consequences of this deadly virus and look for economic solutions to revive the econ­omy.
In this way if borders are open our visi­tor and cargo flow will soon normalise.
This will not be the end of the story as a very close monitoring program will have to be followed with the support from other important actors from family units or ho­tel accommodation staff as determined by the committee.
Conclusion:
Here's the thing:
Without a shadow of doubt we know that even the most advanced nations of the world have been badly affected socially, morally and economically through the deadly COVID-19 pandemic.
Each nation is desperately trying to find a solution to combat this deadly pan­demic. Our track record show that we have displayed excellence in the control of this pandemic.
We do not know when something new will come about in our favor. It could be weeks or months or even years. But we need to make a start now or we may go down further.
Get your thoughts together and let's do something together to get our economy back on tract and up and running again. I am sure there are lots of positive thinking people around us who can contribute to­wards reviving our economy.
n Michael Brown is a Commissioner for Oaths. The views expressed are his and does not necessarily reflect the views of this newspaper.