Opinion: Rabuka, a force to reckon with
16 October, 2021, 1:06 pm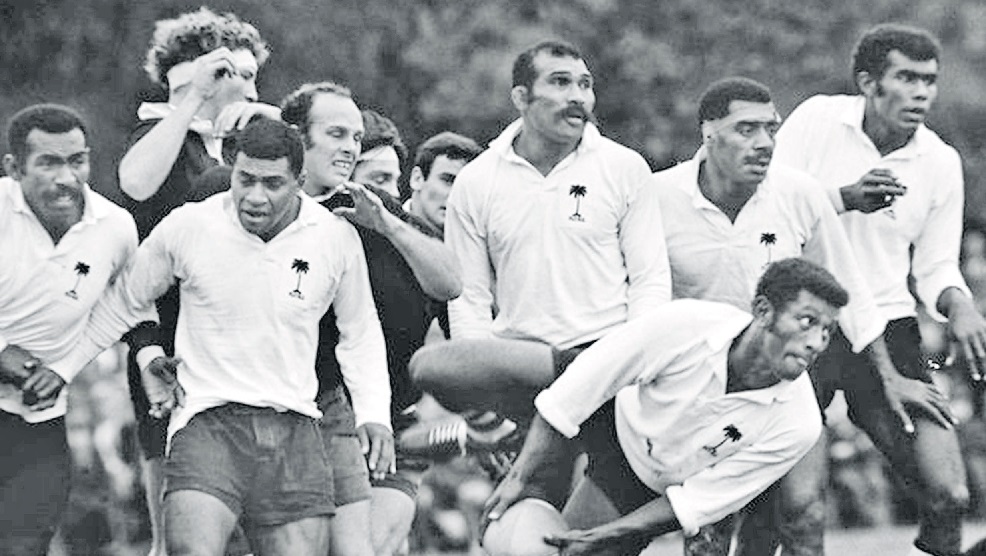 On Monday, October 11, 2021, The People's Alliance, Fiji's newest political party was formally launched in the Western Division of Fiji.
The location of the launch was not in one of the many glamorous five-star hotels dotted around the region, but in the humble and tranquil setting of the beautiful Nawaka Village in Nadi.
This in itself set the tone for a quite remarkable speech, which was delivered by the party leader Sitiveni Rabuka. The name Sitiveni Rabuka is no stranger to anyone Fiji wide, as from a young age he has been involved in sports, local politics, regional politics, peacekeeping tours etc at the highest level.
When crafting this article, I wanted to give the readers a brief glimpse into the life and times of Mr Rabuka as he will certainly be an important player in the political arena going forward and we will return for a more comprehensive look at key moments in his life in the near future.
Mr Rabuka was born on September 13 1948. His humble beginnings began from the village of Drekeniwai on Vanua Levu. He completed his studies during his formative years moving across to finish his high school at Queen Victoria School (QVS) and becoming head boy in his final year.
As a sportsperson he excelled in a number of sports and even represented his country in shot put, hammer throw and discus. Incidentally he was even given the honour of being the flag bearer for the nation in the 1974 Commonwealth Games.
His sporting excellence didn't end there as Mr Rabuka also had the honour of representing his country on the rugby field for a number of years and played test matches both at home and overseas against an array of countries.
Away from the sporting field he was in Fiji's military from 1968 to 1991, training in New Zealand and completing his postgraduate studies at the Indian Defence Services Staff College in India.
He served as Commander of the Fiji Military Forces from 1987 to 1991. We cannot gloss over the events of the military coup carried out in 1987 by Mr Rabuka that affected the nation negatively indeed. Like any coup it will have lingering effects for all, but he has shown repentance and apologised many times for this chapter of his life and regrets these decisions intensely.
I remember one of my heroes the late great boxer Muhammad Ali's famous quote saying: "The person who views the world at 50 the same way as he did at 20 has wasted 30 years of his life."
This is a great saying that sums up all our journeys in life and the mistakes and regrets made as time goes by, but we must learn from our mistakes and continue to improve ourselves.
In 1992 Mr Rabuka became the Prime Minister of Fiji and led the nation until 1999. After this chapter was over he was then appointed as the chairperson of the Great Council of Chiefs from 1999 to 2001.
In the same year of 2001 he became the chairperson for the Cakaudrove Provincial Council, Mr Rabuka was re-elected in 2005 a position he held until 2008.
Mr Rabuka moved back into mainstream politics and was appointed party leader for SODELPA in 2016 and held this position until 2020. He also stood in the 2018 General Election amassing over 77,000 votes just for himself, helping the party gain a considerable amount of seats in Parliament.
After resigning from the party in 2020 Mr Rabuka has now formed the above mentioned The People's Alliance political party and it seems to have caught the imagination of the public.
Can Mr Rabuka become the ultimate comeback story, for all intents and purposes it does seem so, judging from the various public polls and what people are saying on the ground, as he has grown into a respected opposition political leader.
I have discussed the topic of Mr Rabuka becoming prime minister with friends and families and it does seem he is winning over the public and in contention at this stage in the race to realistically achieve this goal.
Now, getting back to the launch speech itself, maybe the best way to answer this without pinpointing every sentence is quite simply to try and read it or listen to it, and if he can deliver just 50 per cent of what he has promised with attention being paid to being a progressive party leader and being inclusive for all, then Mr Rabuka will indeed be the frontrunner coming into next years general election.
In conclusion, it does seem without doubt, that The People's Alliance is certainly winning the hearts of the people, and making big waves in the political arena as we move forward to next years general election.
Finally, please stay tuned, as we continue to watch and view the ever-changing landscape in Fiji's much talked about political arena. Adios friends and see you next week.
 AJAY BHAI AMRIT is a freelance writer. The views expressed in this article are his and does not necessarily reflect the views of this newspaper.