Opinion: A.D.Patel's significance in Fiji's political history
16 October, 2021, 8:51 pm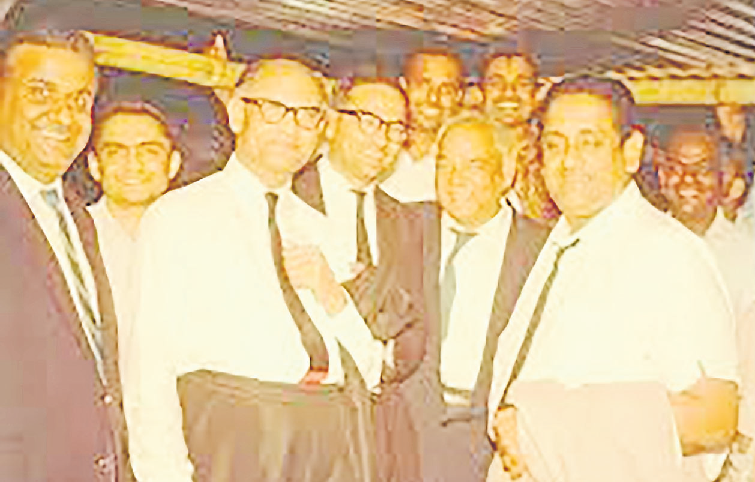 As a long-time observer of Fiji's political scene and the person who took that group photo in part 1 of his article and recorded the speech quoted in part 2, I would like to comment on Kamal Iyer's tribute to A.D.Patel (The Fiji Times October 2, 2021).
Having known MrPatel, observed him at political rallies, and interviewed him on several occasions in 1966, I can partly endorse Mr Iyer's assessment.
Mr Patel was certainly a quite extraordinary man, in my view the most intellectually able and most erudite and visionary figure on the public stage in Fiji in the 1960s However, to assess Mr Patel's political significance in the critical decade of decolonisation, a more balanced and nuanced perspective is needed.
To say that Mr Patel led "the struggle for Fiji's independence" is misleading. There really was no "struggle to break Fiji free from the shackles of colonial rule". By the late 1950s, Britain had no wish to maintain its rule and was taking steps toward self-government before Mr Patel's ambivalent return to political life in 1963.
Mr Patel's conflict was far less with the British rulers than with the Fijian and European leaders refusing change on his terms, a common franchise. Although his contributions in debates and reforms on social issues were great, Mr Patel's influence in political life was marred by his decision to prioritise a quest for influence on the international stage with the UK government and the United Nations rather than to deal realistically and flexibly with imperatives and constraints of the domestic political arena and there to cultivate inter-ethnic compromise and cooperation.
Mr Patel told me after the 1966 elections that his main aim was not to build political support across the ethnic divide, but to demonstrate to the most influential authorities outside Fiji (UK government and UN) that the Fiji Indians were united behind his party's demand for radical reform of the electoral system.
That priority, though ill-advised, was understandable given the inequitable outcome of the fi rst constitutional conference in London in 1965: the allocation of 60 per cent of the legislative council seats to the iTaukei and the general electors (mostly Europeans and Part-Europeans) and only 30 per cent to the Indians who were then 51 per cent of Fiji's population; (colonial officials held 10 per cent).
Mr Patel and his Party colleagues returned to Fiji embittered and angry. In fact the conference had begun in a mood of tension carried over from preparatory talks in Suva.
The Federation Party leaders' rigidity in their push for the common franchise and their withdrawal from those discussions was largely the cause of the acrimony and obstacles to progress in London. Yet developing a balanced system of multi-ethnic political parties or coalitions and avoiding a strengthening of ethnic tension should ideally have been the main objective in the decade of decolonisation.
Mr Patel's uncompromising campaign for the common franchise from 1965 to 1968 deepened the ethnic political divide and prevented his party from building inter-ethnic alliances which might have proved more conducive to an agreement with its opponents for some reform in the direction it sought.
It would of course have been difficult for Mr Patel to moderate his common franchise demand and seek accommodating dialogue with his opponents and opportunities to broaden his support beyond the Indian population. But that would have been the wiser course.
For all Mr Patel's brilliance and noble political and social vision, his leadership, his political practice, by its rigidity and militancy, worked against achieving his professed goal of an equitable and harmonious multi-ethnic Fiji.
At a time when self-government was newly on the colonial agenda, when indigenous Fijians had been given the franchise only in 1963, when they were very marginal to the modern economy, and when Indians outnumbered them 51 per cent to their 43 per cent of the population, the Federation Party under Mr Patel's leadership was aggressively calling for a reform that would remove ethnic reservation of seats in the legislature. Among iTaukei and Europeans and others, there was fear that this call might be supported by the UK government under pressure from the UN, an eventuality the Federation Party hoped for, but which would likely have spelled political disaster for the Fiji of that time.
Mr Patel's campaign provoked the dangerous crisis of August 1968, an iTaukei protest movement that almost erupted in widespread inter-ethnic violence. That episode induced Mr Patel and his political colleagues to begin to replace intransigence with reconciliation. It was partly, perhaps largely, Mr Patel's death a year later, and the passing of leadership to his more pragmatic Fiji-born lieutenant, Siddiq Koya, that facilitated the rapprochement with Fijian leaders that led remarkably quickly and smoothly to independence.
The late Karam Ramrakha, one of Mr Patel's two principal lieutenants in the National Federation Party, speaking in Parliament on the outcome of the 1970 conference, acknowledged the danger in his party's failure to understand the Fijian fears.
He stressed the importance of advice from the two Fijians (Ratu Julian Toganivalu and Ratu Mosese Varasakete Tuisawau) who joined the party's leadership early in 1968: "If they had not warned us about the deep undercurrents and the deep thinking of the Fijian people on many matters…we might easily have taken the wrong path, and the two parties, locked…in bitter confrontation, might have taken a path which may have been disastrous to the country."
The manner in which the NFP under Mr Patel's leadership pursued their radical electoral reform goal was unwise given the magnitude of ethnic demographic and economic disparities, the very limited Fijian experience of electoral politics and their anxiety over the prospect of British rule ending. It was a regrettable error of judgement for campaign strategy which was to echo in the political tensions of Fiji for decades.
A willingness by the NFP to moderate their common roll quest early in the decolonisation process and give more attention to economic development and social issues would have favoured a less antagonistic and mistrustful opposition between the parties. This could well have encouraged more inter-ethnic collaboration in the 1966 elections instead of the aggravation of the ethnic political divide which did occur.
Had Mr Patel led in that way, Ratu Mara might have agreed to the coalition government following the elections that both the colonial governor and Mr Patel hoped for. That could have strengthened opportunities to build inter-ethnic cooperation for subsequent elections. Greater progress toward a common franchise might have been made in preparation for independence
 ROBERT NORTON resides in Sydney, Australia. He is a senior research fellow in the Department of Anthropology, Macquarie University. He is also the author of Race and Politics in Fiji [University of Queensland Press 1977 and 1990] and numerous academic journal articles on Fiji politics from the 1960s to the present. The views expressed in this article are his and not of this newspaper.