'One-off payment does not reduce costs'
5 October, 2022, 12:15 pm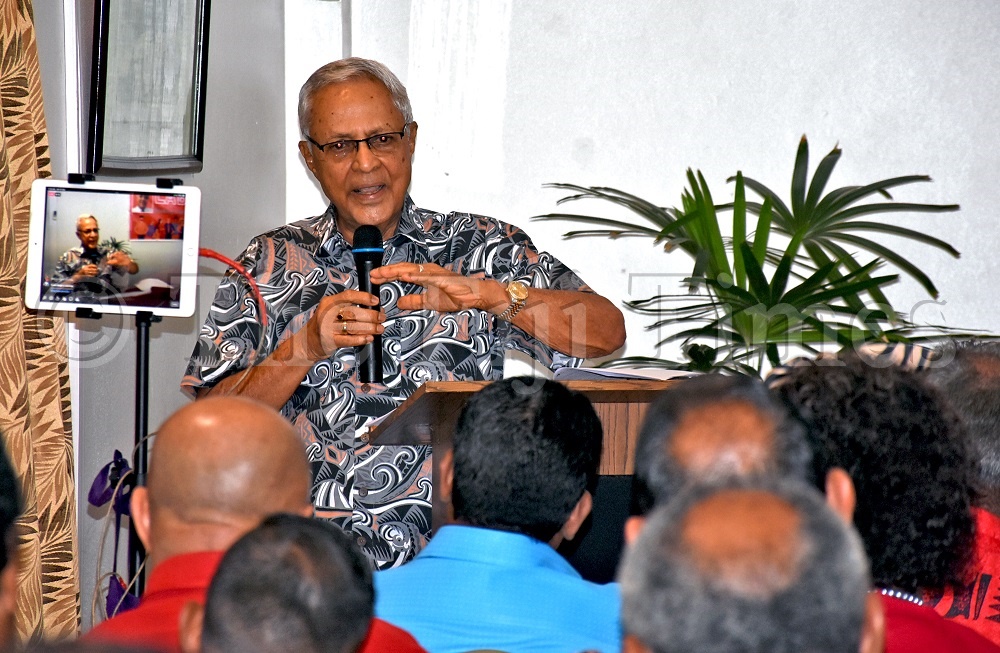 The cost of living does not come down with a one-off welfare payment, says Fiji Labour Party leader Mahendra Chaudhry.
He made the comment at a party meeting in Nadi recently while outlining the party's vision statement for the 2022 General Election.
The former prime minister was referring to Government's $180 inflation mitigation payment.
"Just like they are doing now, we will help you with a dollar per day for six months, that doesn't bring down the cost of living," he said.
"The cost of living comes down when there is respect for democratic values, rule of law and human rights.
"How does that happen – when governments listen to the people, understand their needs and when people centered policies are enacted to stabilise and reduce debt.
"It comes down when you move the nation towards full employment, to increase production and supply foods for the local markets.
"It comes down when you improve domestic markets by supporting businesses and diminish the reliance on imports.
"You have to make sure wages are fair and the minimum wage is just.
"Only then the cost of living will come down and other socioeconomic problems will be addressed."