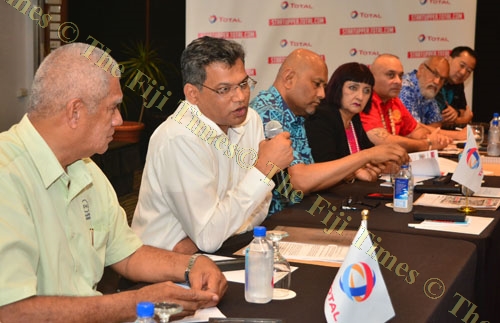 Despite economic hardships felt across the business sector, Total Fiji has been able to retain its workforce numbers.
Total Fiji Ltd's managing director Kazi Rahman said the company alongside its partners had not reduced wages and hours of their staff.
"Despite the economic hardships, Total is proud that we were able to maintain our customer properties and services with no reduction in Total Fiji's workforce number, wages, paid leaves or hours work," he said.
"In fact we appreciate and are very proud that all of our partners kept operating all Total stations throughout Fiji fully retaining their workforce despite the economic challenges.
"This was Total's and our partners' commitment towards the community."
He said the company had also been engaged in humanitarian responses to the current crisis.
"Total's global ambition is to become a responsible energy company consistent to our previous assistance during events of natural disasters.
"We contributed through monetary donations to the COVID-19 response fund and through donations to the TC Harold medical response department and food bank initiatives.
"We work closely with our partners with the Fiji Police and the other ministries to make sure that Total service stations remain open for the public and essential services despite lockdowns and curfews."
The company with staff gave about $15,000 to the COVID-19 Response Fund.