'No need to look at annual report'
27 October, 2021, 2:07 pm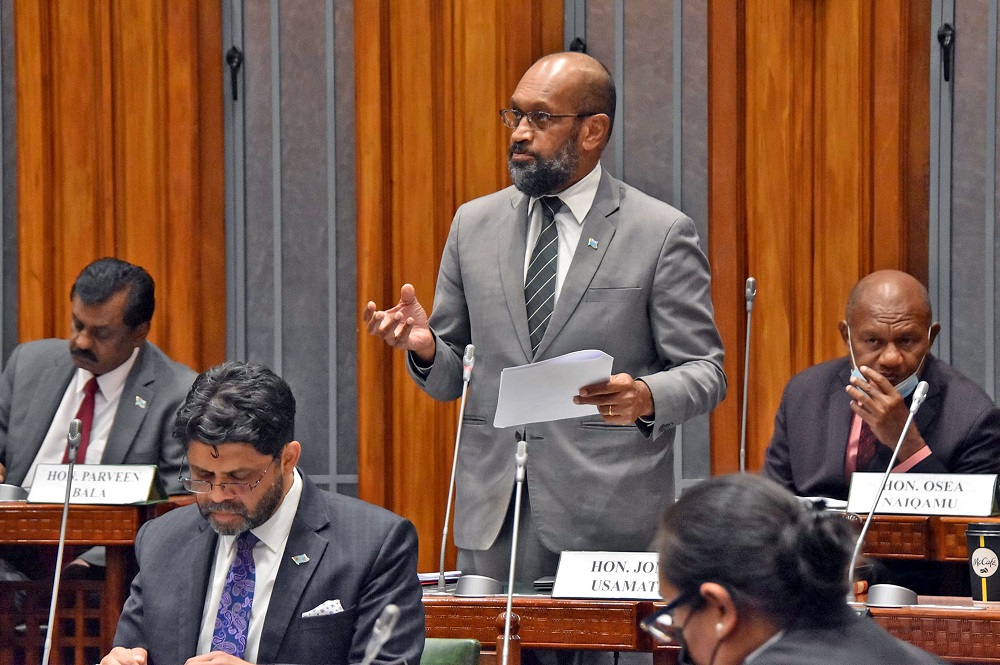 Infrastructure Minister Jone Usamate says he does not need to peruse Fiji Airways' annual reports to know the importance of the airline to the national economy.
"I do not need to fully look at the annual report to know how important Fiji Airways is, I look at the growth of tourism" he said during debate on a motion for Parliament to approve an increase in Government guarantee to Fiji Airways domestic and off-shore borrowings from $455 million to $561.4 million on Friday.
"I look at the need to make sure the jobs start again when the plane starts flying."
He was responding to comments made by the Opposition about the national carrier's annual reports not being tabled in Parliament.
Opposition MP Inosi Kuridrani said in the three years he has been in Parliament he had never seen the airline's annual report being tabled in the House. "They will support this motion but none of them have any understanding of the financial position of the Fiji Airways," he said.
"So, are they faithful making a decision here for the people that will affect the people? Are they being faithful to support a company that we do not have any understanding of its financial position? I think that is stupidity.
"In principle, sir, when you appraise a project, you need to analyse its financial statements.
"You need to know the capability of the company to service its borrowing.
"Here we do not know whether the Fiji Airways can service its borrowings because we have not seen, we have not analysed its financial statements, its annual report."
In his right of reply, Mr Sayed-Khaiyum said Fiji Airways' annual report was readily available "across the road" at Suvavou House for "a few dollars".