NFI creates opportunities
27 January, 2021, 2:00 am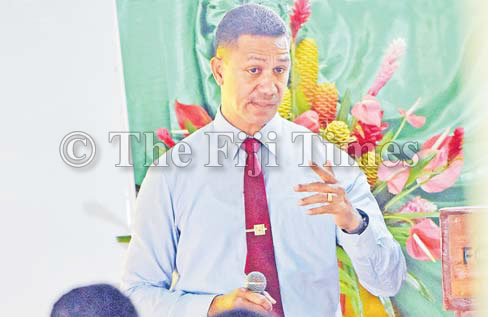 The National Forest Inventory (NFI) is going to be critical for Fiji in 2021 as it would help identify opportunities and possibilities for future growth given the economic downturn and impacts of climate change.
Ministry of Forestry permanent secretary Pene Baleinabuli, during the official opening of the training program for Fiji's National Forest Inventory yesterday, said the NFI was an important and integral component for guiding national policies, planning and making development decision in any country.
"The previous NFIs (1969, 1992 and 2005) have shaped Fiji's forest sector and similarly the results of this year's NFI will be no different," he said.
"However, noting the devastating impacts of climate change and the economic downturn brought on by the present COVID-19 pandemic, this year's NFI will be critical for Fiji as we begin to seek for solutions to reinvigorate socioeconomic growth and elevate the forest sector's contribution to the national gross production by finding the 'new normal way of doing business'.
"So it is important to note that the results of this year's NFI is not limited to only reporting on the current state of Fiji's forests, but also identifying opportunities and possibilities for future growth in terms of establishing new business ventures and creating employment and more importantly empowering communities and resource owners to meet their daily needs."
Mr Baleinabuli added this year's NFI was an example of the "new normal" and in some form, "unprecedented".
He added this was in the sense where both the traditional tree measuring tools and equipment as well as employing advancements in technology to test the robustness of the monitoring, reporting and verification system and protocols that the ministry was currently developing.
"Field data collected will be transmitted online via pre-programmed hand-held tablets that feed directly in real-time into the ministry's central database, the National Forest Monitoring System (NFMS).
"This process will ensure data security and reduce the incidence of data lost.
In addition, the ministry has also invested in the use of drones to assist in the verification process, which will be inculcated into the ministry's overall field operations and monitoring systems."