NFA to pay ambulance victim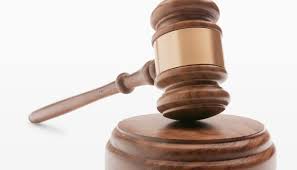 The Fiji Court of Appeal has ordered the National Fire Authority (NFA) pay $2500 in costs to a woman, in addition to the $20,026.24 damage costs that was previously awarded by the High Court.
Litiana Koroi had taken NFA and its driver to court after she suffered injuries when the NFA ambulance she was travelling in collided with a bus at Waimanu Rd in Suva on May 6, 2015.
Ms Koroi told the court the driver of the ambulance failed to drive the ambulance with due care and attention, to slow down in a timely manner and as a result, lost control of the vehicle and hit the rear of a bus that was parked at the bus bay.
While delivering his judgment on October 31 2019, High Court judge Justice Brito-Mutunayagam ruled the evidence established the driver of the NFA ambulance was negligent. Justice of Appeal Almeida Guneratne refused and dismissed NFA's application for leave to appeal.
Justice Guneratne ruled that the conduct of NFA could not be condoned, not only by law but also on ethical grounds.
He said this was because Ms Koroi had suffered severe personal injuries because of the negligence of the driver of the NFA's ambulance who was, admittedly, an employee of the authority.