Narube believes in unity
9 October, 2018, 12:00 pm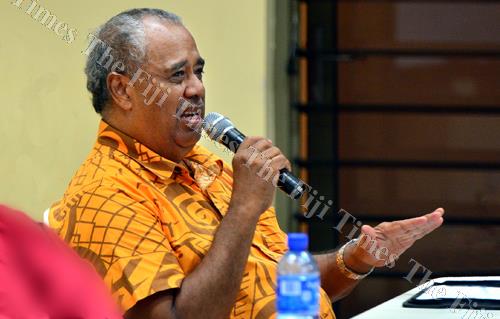 UNITY Fiji party leader Savenaca Narube believes political parties can fight the 2018 General Election better by forming coalitions.
He said when they formed the party about a year ago, one of their founding principles was to explore unity with all political parties.
"We have realised under the current legislature we are stronger together than apart and we got into the discussion with some political parties, but we were surprised that very little was being done to promote that idea.
"But when it came down to the nuts and bolts, we were stuck, our discussions haven't gone anywhere," Mr Narube said.
He said they welcomed any discussion with other political parties on coalition talks.
"I think if it was given then it could have worked, I think now it's difficult to have coalition with other political parties just before the election, from my experience it's going to be very difficult now and forming a coalition isn't as easy as it sounds," Mr Narube said.