Naikore makes historic move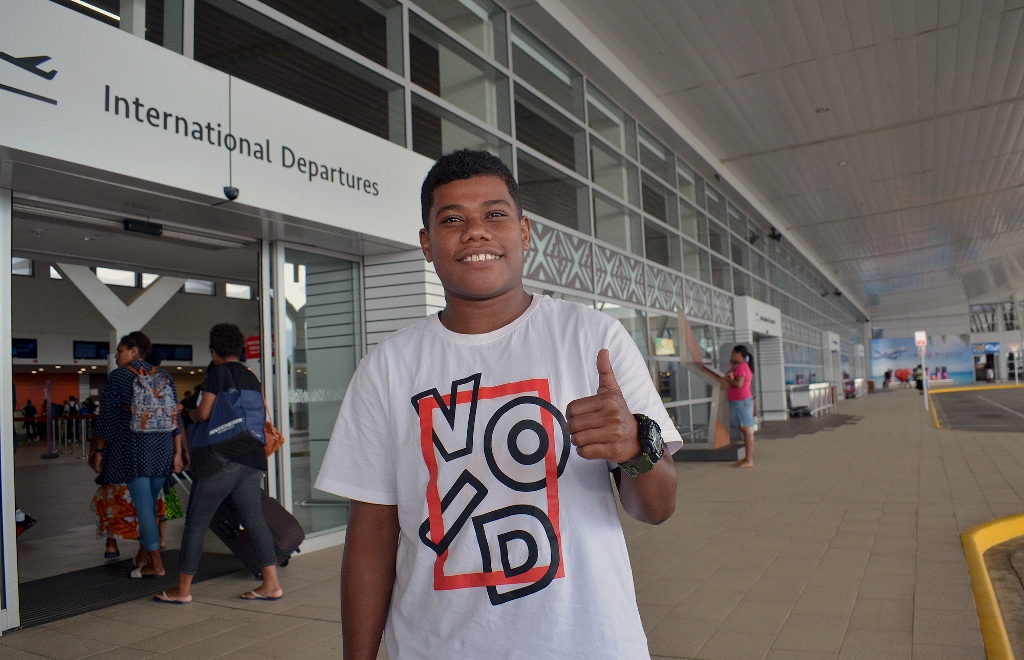 Vitalina Naikore is the first Fijiana Drua player to secure a rugby league contract with an Australian premiership side.
She left the country yesterday for a three-year-stint with the North Queensland Toyota Cowboys Rugby League Women's Club.
Fijiana Drua winger and corrections officer Naikore believes this unique opportunity provides her a chance to further showcase her rugby potential and opens the door to an improved life for her parents and seven siblings back home at Nadivakarua, Kubulau in Bua.
At the Nadi International Airport yesterday, the 22-year-old shed a few tears and acknowledged Fiji Bati coach Wise Kativerata for his enormous push and guidance into enabling her to secure this offer.
She also acknowledged her Namosi coach and a pioneer of the advancement of women's rugby locally, Elenoa Kunatuba, who died this week after battling an illness.
From playing soccer back at Holy Family Secondary School to her first rugby match in 2019, Vitalina, dubbed the Bua speedster, always strived of a bright sports future.
"I am looking forward, it's not easy as it looks but the opportunity alone to play in Australia is something I am truly blessed with," Vitalina said.
"I called my parents last week to inform them that I've signed, they were touched by the news and their only message is to seek divine intervention in everything I do abroad.
"This opportunity will allow me to help my parents and support them with my younger siblings' education."
An elated Kativerata said he was happy to provide logistic assistance to Vitalina with this unique offer.
"Our job is to give opportunities to young girls like Vitalina," Kativerata said.
"There's many to come but for me I'm happy because she's my first signing, my first rugby league girl.
"This brings back so many memories of when Noa Nadruku signed his first contract to go to Canberra so this is basically the same story with Vitalina signing for the Cowboys for three years."
Vitalina is joined by flyhalf Merewalesi Rokouono and the duo left for Australia together yesterday.