Nadroga three in the final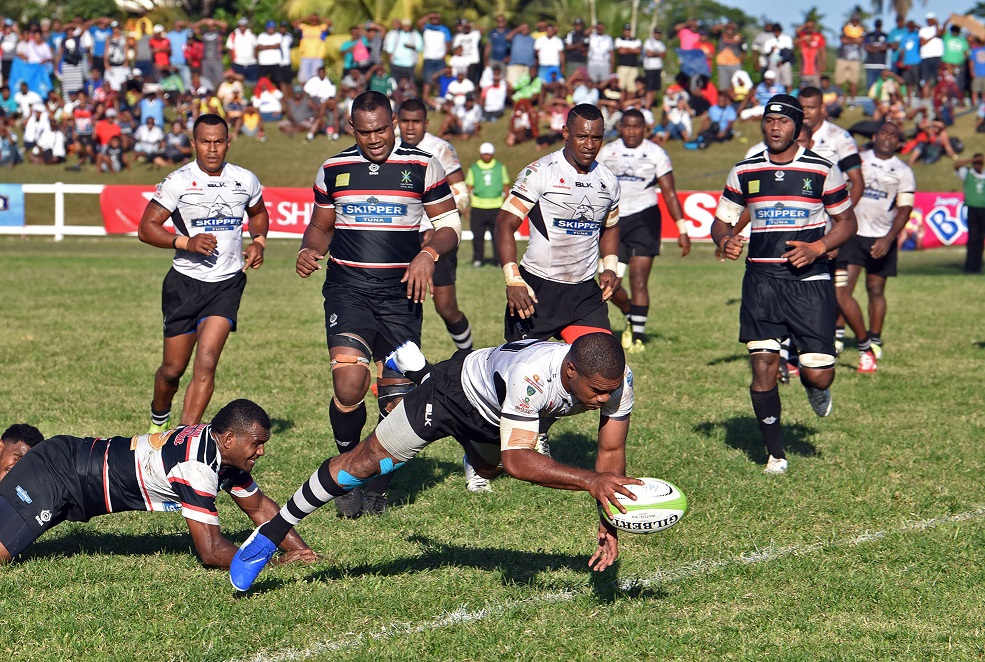 IT'S Nadroga all the way to the finals of the Skipper Cup competition as the Nadroga women's, under-19 and men's team defeated their opponents in the semi-finals at Lawaqa Park yesterday.
Nadroga senior team edged Naitasiri 33-31 after a strong comeback from Naitasiri in the second half after they trailed 26-12 at the halftime break.
Naitasiri scored three tries from captain and number eight Inoke Tuisese, tight head prop Mosese Ducivaki and replacement forward Sireli Kaloucava with two penalty tries and fly-half Kini Douglas converted one try.
Nadroga scored four tries in the first half from number eight Aca Simolo, captain and outside centre Sakiusa Nakalevu, open side winger Joeli Lutumailagi scored a double and Josese Kurokavu scored their last try.
Nadroga fullback Amenoni Nasilasila was the key player to their opening four tries using his sevens skills to outrun his opponent and off-loading and he managed to kick two conversion and substitute winger Apisalome Waqatabu converted one.
Nadroga team manager Pita Kadralevu said despite the win, they had a lot of mistakes to improve on before the final against Suva.
"We cannot be making these mistakes against Suva knowing their capabilities but I acknowledge the boys for their hard work and perseverance from when we started off this season with two losses to reach the final," said Kadralevu.
"I acknowledge the Naitasiri team for the tough game and also the support of the vanua and fans and I ask all Nadroga supporters to come and support the boys next week in Suva because the team needs their support."
Meanwhile Naitasiri head coach Dr Ilaitia Tuisese Jr said they fell short of reaching the final in the last few minutes of the match.
"We had it with us but only some mistakes caused us the final but I'm glad compared with last year's semi-final, these young players really made a huge difference and we will now regroup and gear up in defending the HFC Bank Farebrother Challenge trophy in two weeks time," said Tuisese Jr.