Nadroga Rugby pay homage to families of Kadavu sons
17 October, 2019, 9:51 am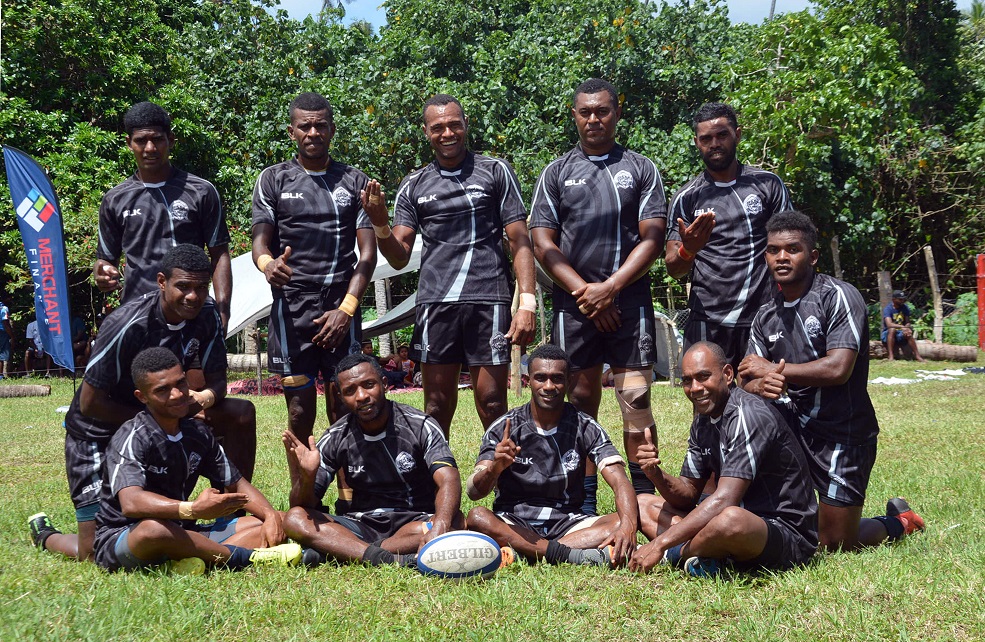 THE Nadroga Rugby Union gave two sets of rugby jersey to Daviqele Village and Nabukelevu-i-ra Village on Kadavu last weekend.
It was to thank the villages for two sons who played for the Nadroga Stallions.
Former Nadroga hooker and Rugby World Cup representative Ratu Vere Vugakoto and front-rower Timoci Sauvoli are from Daviqele Village.
Nadroga Rugby Union was part of the Fiji Bitter Nabukelevu-i-Ra 7s tournament last week.
The BLK Stallions 7s team that won the plate final delivered the sets of jerseys to two villages to acknowledge them for raising two players who contributed to the Stallions' successful defence of the Farebrother Trophy.
Nadroga captain and veteran Setefano Samoca said the purpose of the trip was to help raise the standard of the sport on the island and acknowledge the players' families.
"We acknowledge the people of Kadavu for their hospitality, service and grooming future rugby stars who have made a name for themselves in the international and national arena," Samoca said.
"We also thank them for making Nadroga Rugby Union proud of what they've achieved and we're thankful for that.
"This journey is also an off-season program for our players and it gave them sufficient game time as we draw closer to another season.
"We want to help expose our talents at the tournament and keep an eye on some talents that could be used in provincial rugby competitions for the Nadroga team."
The team delivered the jersey to the people of Daviqele last Thursday and the Daviqele rugby 7s players were proud to wear them during the final day of the tournament.
Meanwhile, the BLK Stallions won all their pool matches but lost in the quarter-final to Seniboro.
BLK Stallions managed to regroup during the plate semi-final and went on to win the final.
Nadroga squad members who were part of the 7s trip included Samu Laqai and Kaliova Mocetadra.
Former national 7s rep Emosi Vucago travelled with the team as the assistant coach.